Department Stores in Daegu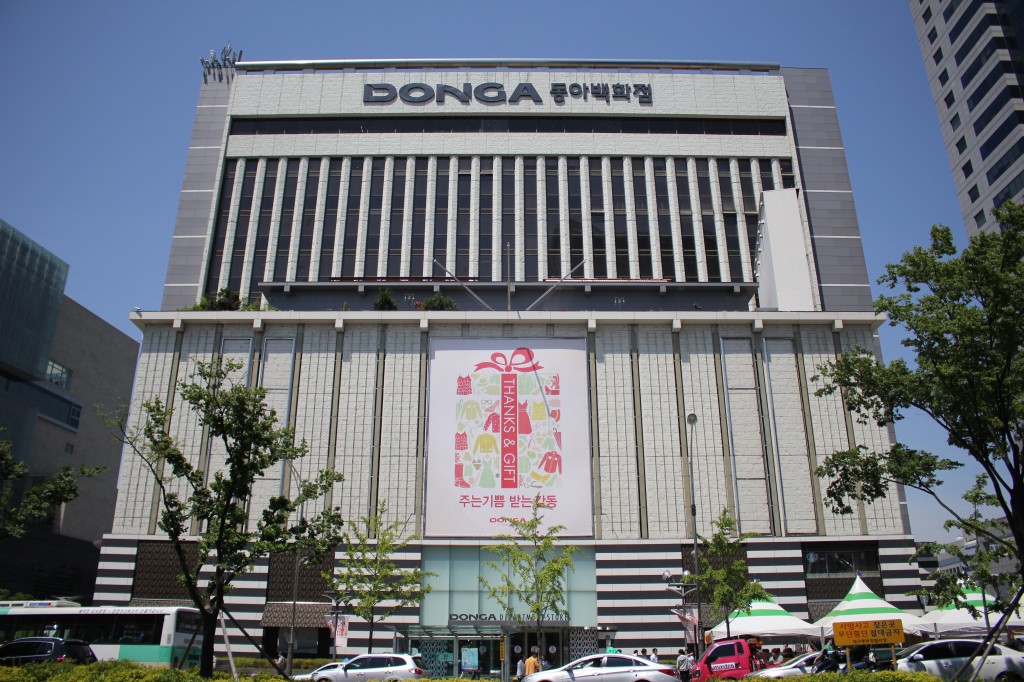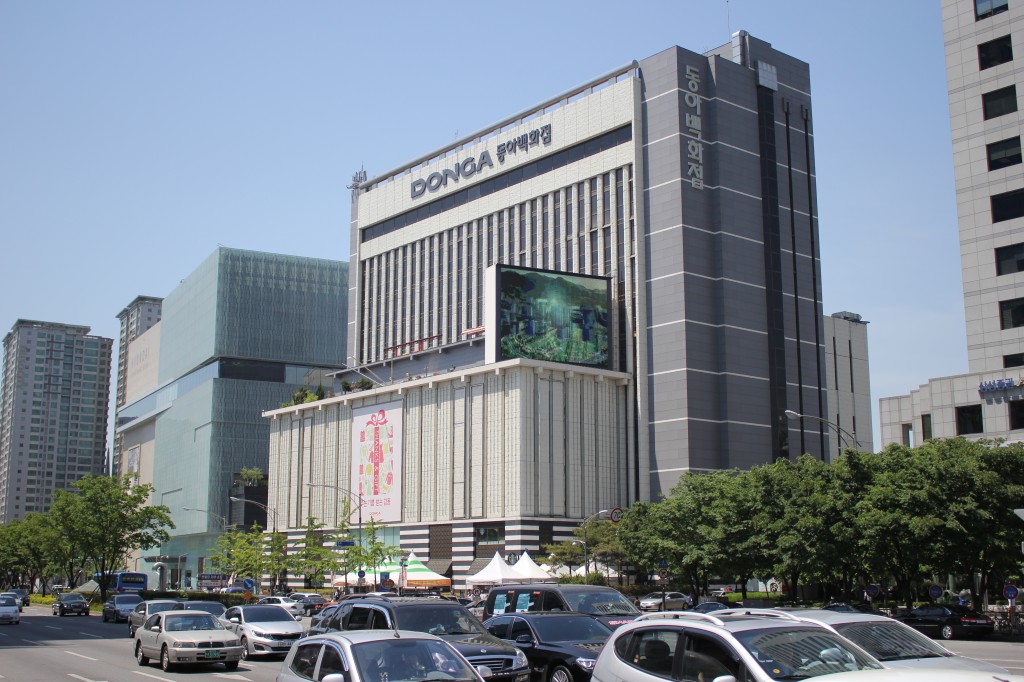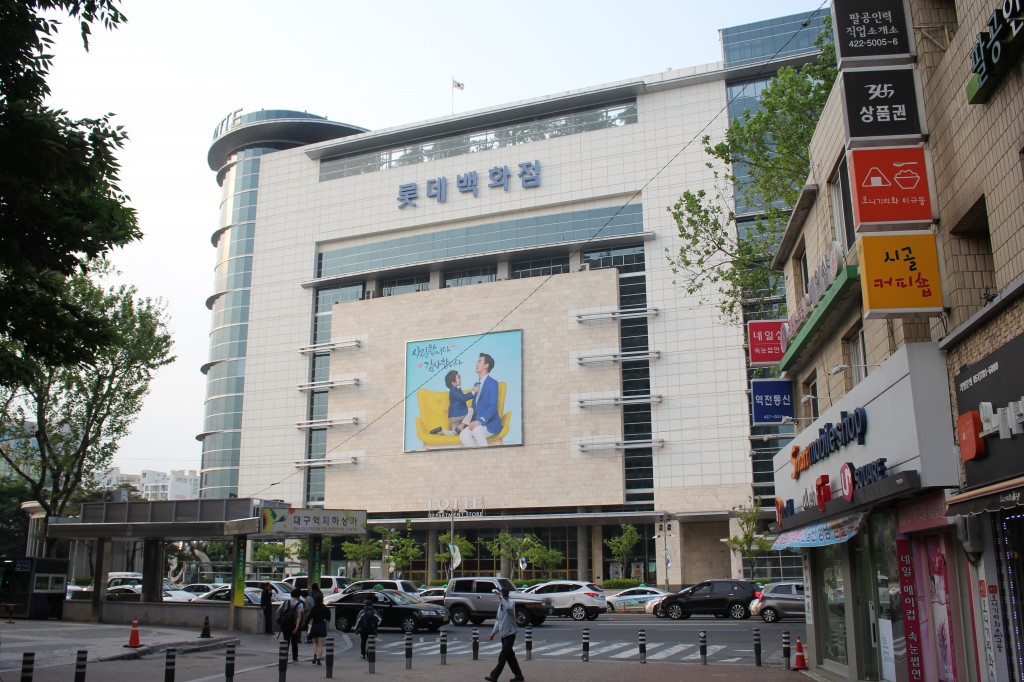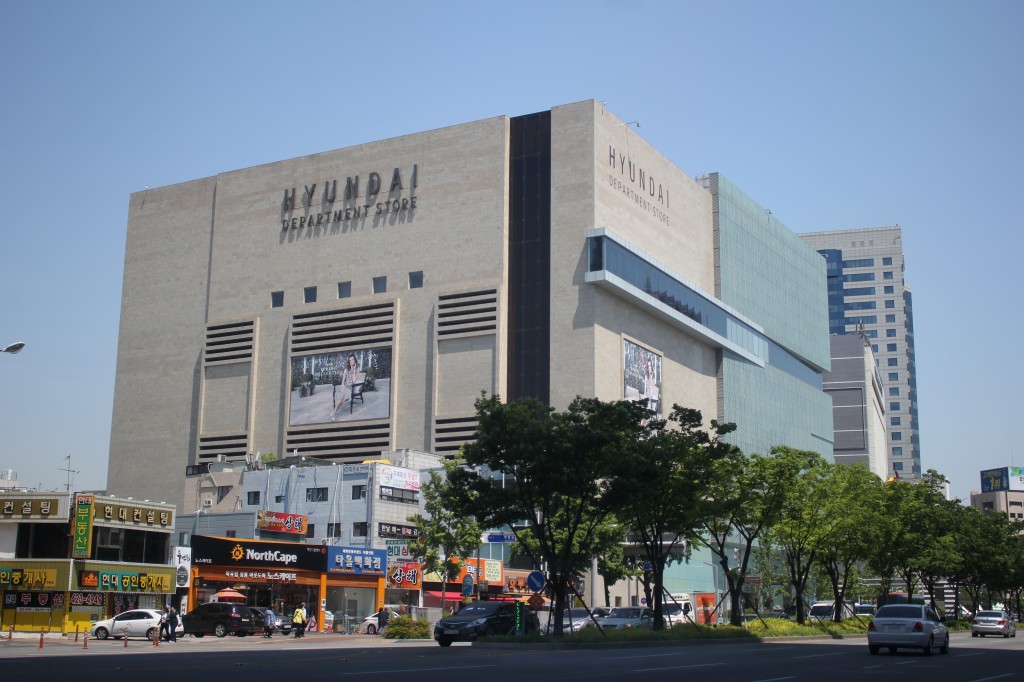 Daegu department store
has been a mainstay in the city for years and still attracts a strong following to its two locations, at Debec on Dongseongno, and Debec Plaza, 10 minutes south of Kyungpook national University Hospital Station.
*Debec on Dongseongno: 174 Dongseongno 2(i)-ga, Jung-gu, Daegu
*Debec Plaza: 214 Daebong 1(il)-dong, Jung-gu, Daegu
Hyundai department store
Hyundae department store is the newest department store to the shopping scene and is a hotspot for shopping enthusiasts. Located by Exit 18 of Banwoldang Station.
*200 Gyesandong 2(i)-ga, Jung-gu, Daegu
Lotte department store
Lotte department store has 3 locations, including their main one at Daegu Station, Lotte Young Plaza by Jungangno Station, and another large one on the city's west side, by Sangin Station. Recently, Lotte has opened up Lotte Shopping Plaza in the east side, at Yulha Sation, featuring Lotte Outlet and the only Toys R' Us in the city.
*at Daegu Station: 302-155 Chilseong 2(i)-ga, Buk-gu, Daegu
*Lotte Young Plaza by Jungangno Station: 15 Sail-dong, Jung-gu, Daegu
*by Sangin Station: 1502 Sangin 1(il)-dong, Dalseo-gu, Daegu
*at Yulha Station: 1117 Yulha-dong, Dong-gu, Daegu