Better Together – A beautiful journey with foreigners in Daegu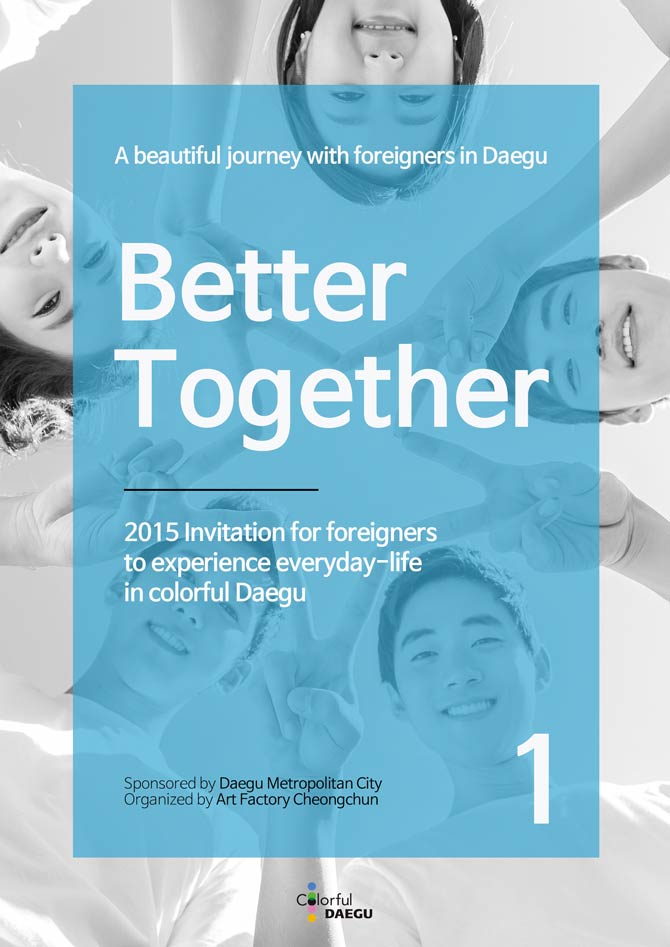 2015 Invitation for foreigners to experience everyday-life in colorful Daegu
We are pleased to run a program called 'Experiencing colorful Daegu',through which foreigners can explore Daegu and share their experiences with one another. We will teach you a lot of great things about Daegu, such as things to see, eat and enjoy. We hope you find Daegu as a city of the beauty and happiness by joining in our program that features in learning about various life styles of Daegu and share them with each other.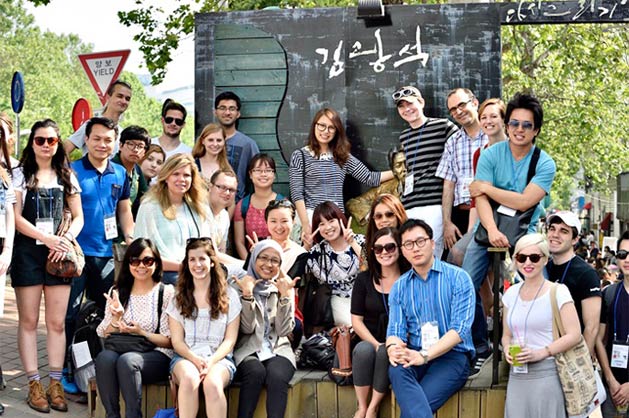 Experience Daegu with various colors of affection
Program 1. Local market tour and traditional arts experience program
• April 11th Saturday 10:00 ~ 14:30
• April 25th Saturday 14:00 ~ 17:00
1-1. Observation of Korean everyday-life culture through SEOMUN Market tour
SEOMUN Market is the largest traditional street market in Daegu, South Korea, containing more than 4,000 shops. The name "Seomun" means "west gate" and it is one of the country's oldest markets. In the final years of Joseon, Seomun market was one of the country's three largest markets.
This program is designed to provide an opportunity to share the joy and exotic vibe of local traditional markets. Seomun market tour consists of various contents, including local cusine, things to look at and things to enjoy which leads participants to go through hands-on experience of Korean culture.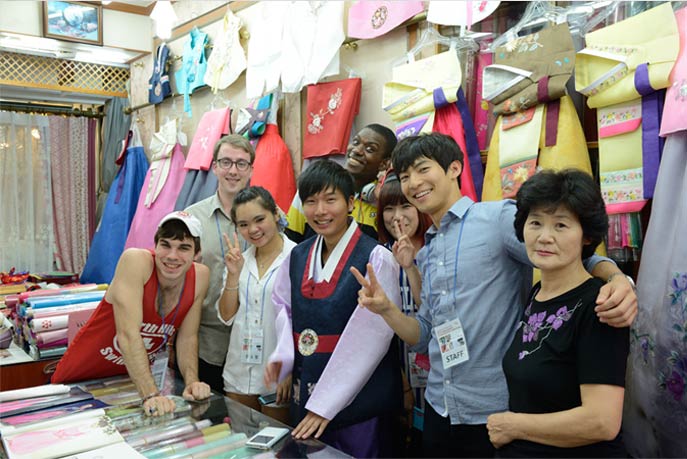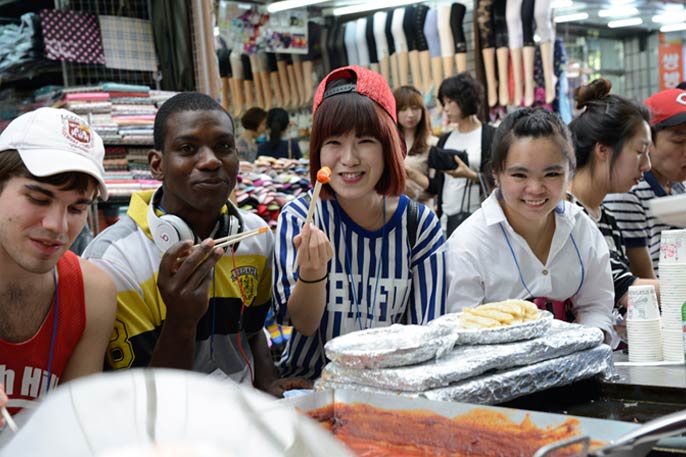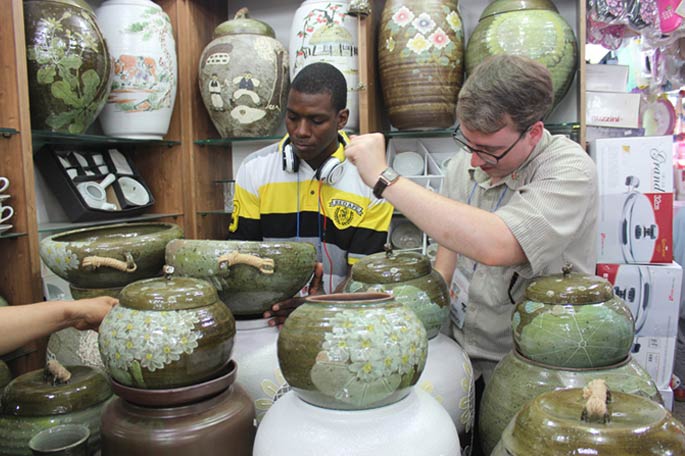 Schedule
| | | |
| --- | --- | --- |
| Time | Contents | Detailed contents |
| 09:30 ~ 10:00 | Gathering | Roll call |
| 10:00 ~ 11:00 | Ice breaking | Self-introduction and team organization |
| 11:00 ~ 11:30 | Announcements | Information of overall schedule and programs |
| 11:30 ~ 12:00 | Travel | Via public transportation (bus/subway) |
| 12:00 ~ 14:00 | Tour | Seomun Market Tour (Lunch provided) |
| 14:00 ~ 14:30 | Wrap-up | Mission results |
| 14:30 ~ | Dismissal | Survey, Roll call and dismissal |
1-2. Cultural experience program of traditional instruments / percussions
SAMUL NORI is a genre of traditional percussion music originating in Korea. The word Samul means "four objects" and Nori means "play"; Samul Nori is performed with four traditional Korean musical instruments.
This program provides an opportunity to experience Samul nori and Korean traditional theatrical entertainment. Increase of understanding and acknowledgement of Korean traditional music is expected,through direct experience of learning how to play the instruments.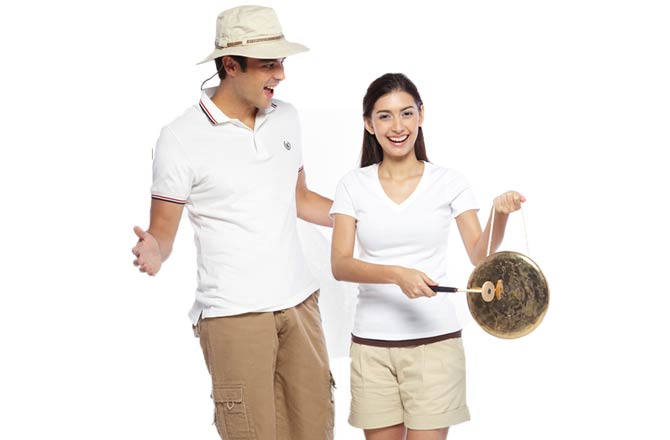 Schedule
| | | |
| --- | --- | --- |
| Time | Contents | Detailed contents |
| 13:30 ~ 14:00 | Gathering | Roll call |
| 14:00 ~ 14:20 | Ice breaking | Tea time |
| 14:20 ~ 15:00 | Announcements | Information of Samul nori |
| 15:00 ~ 15:10 | Travel | Outdoors (picnic area) |
| 15:10 ~ 17:00 | Hands-on experience | Arts class and A street parade |
| 17:00 ~ | Dismissal | Survey |
Application
Application form is below ( You can Click to download, if you need )
Application for Experiencing Life in Colorful Daegu 2015 (word file)
– Application Period : March 16 ~ April 4, 2015
– Duration : 1-1 April 11th Saturday
1-2 April 25th Saturday
– Qualification : Applicants must be able to attend both programs
– How to apply : in person / e-mail ( ccnap@hanmail.net )
( download the application form at the website )
– Registration Address : B1 20-35 Daebong-dong, Jung-gu, Daegu
– Website : ccart.co.kr (korean)
– Question : 053-744-5235 ( English Service Available )