Mt. Palgong Modern Temple Bazar Festival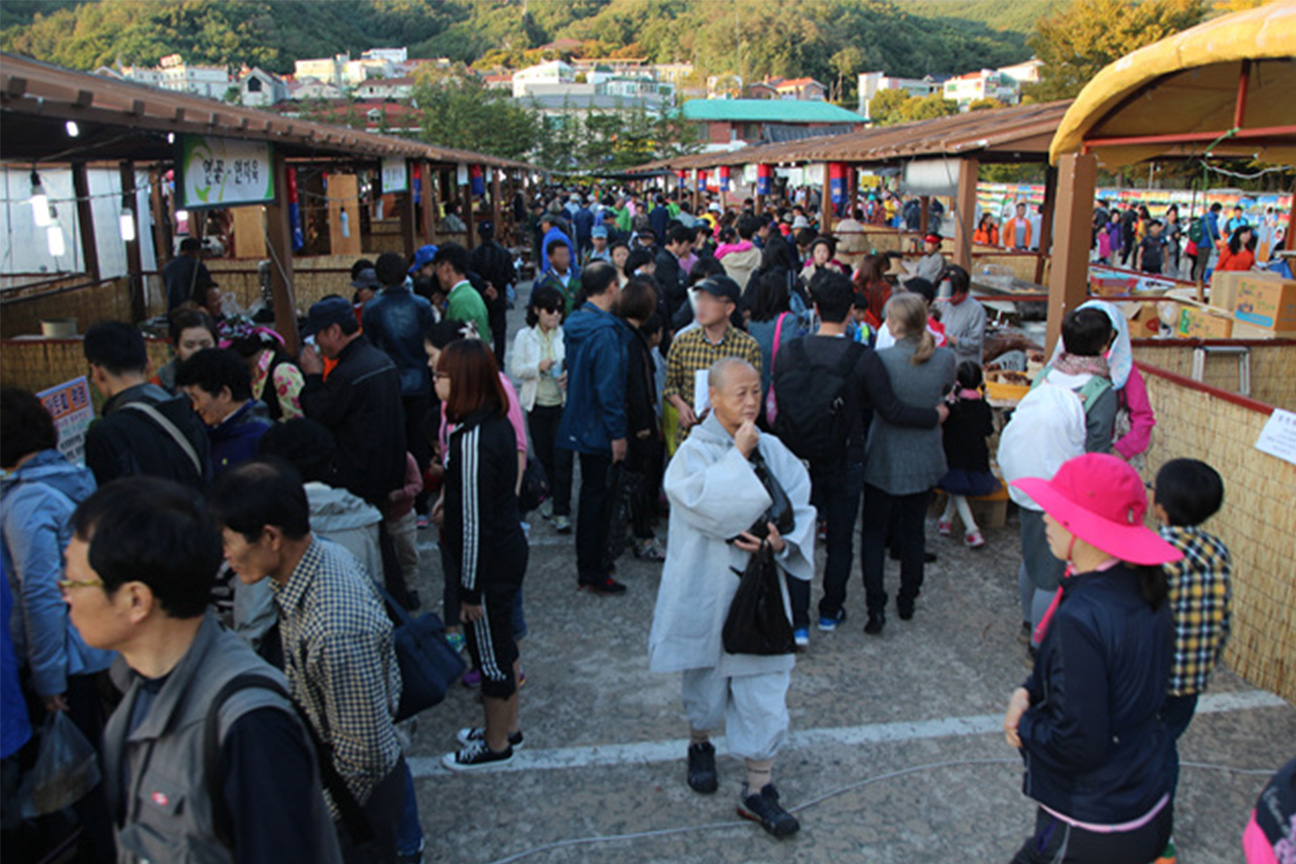 Mt. Palgong Modern Temple Bazar Festival
Date: 2014.10.01(the eve of the festival)~10.06
Place: Mt. palgong Cine 80 car theater (Drive-in Theater)
Seungsi(僧市) is a market of monks. From the Goryeo Dynasty to the early Joseon period, monks bartered indigenous products from each Buddhist temple at Seungsi market. Donghwasa reenacts the Seungsi market annually. For 5 days from December 2nd to 6th, at Mt. palgong Cine 80 car theater (Drive-in Theater), Mt. Palgong Modern Temple Bazar Festival will be held. Variety activities of Buddhist culture and Korean traditional culture will be provided during this festival period and you can also taste superb local food.
To see
Ssireum, Korean wrestling competition, for elementary school students and monks will be held.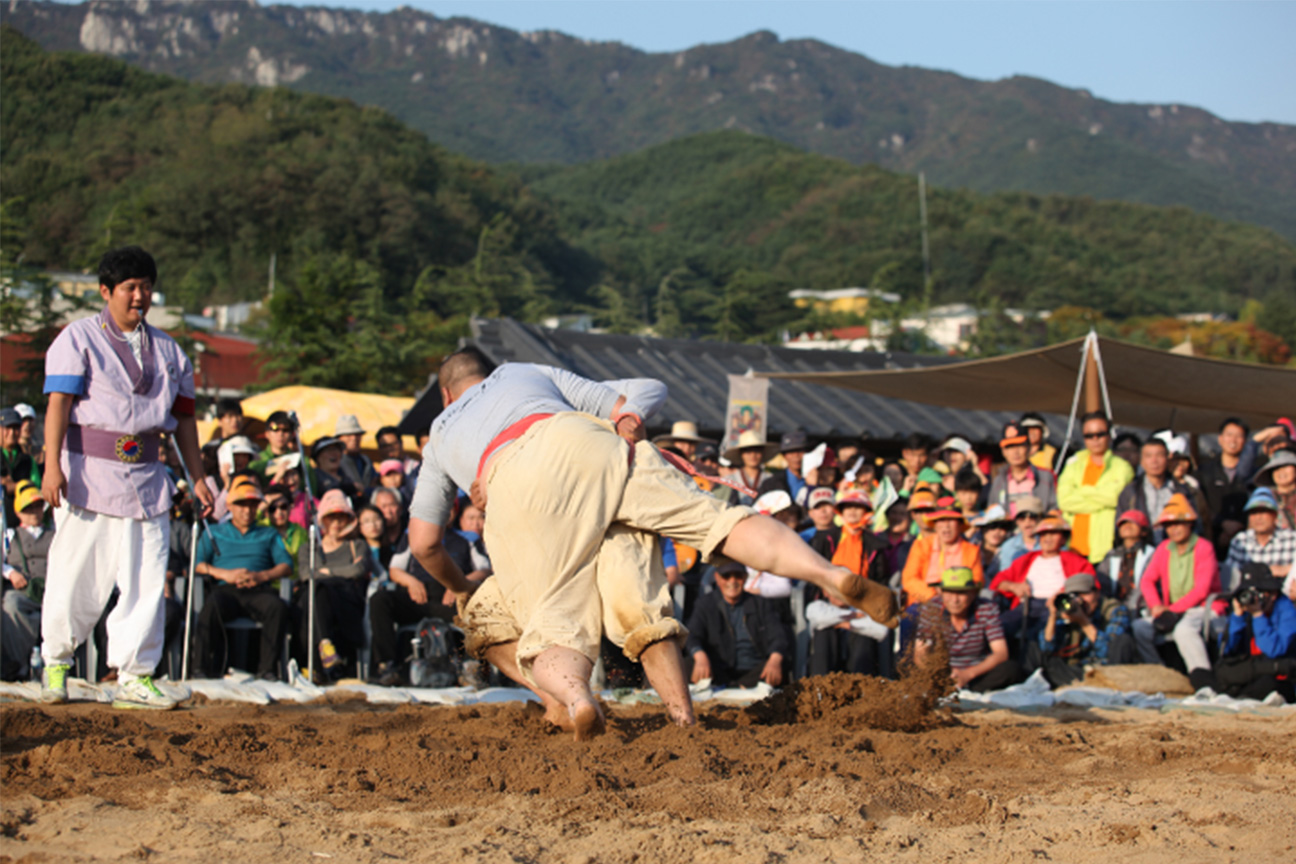 To shop
10.02-06, for 5 days, a traditional conventional market will be opened.
You have to exchange the money to YeopJeon (brass coin) which will be the special currency for this festival at the exchange counter and buy the goods and foods at this market.
In this market, people will sell various goods including products made in temple, medical herb, tea, tea utensils, handcrafts, salts, Dharma painting, local specialty and others.
Especially, if you have unused goods in your house, bring to the festival from December 1st to 3rd. They will sell the goods on behalf of you at the market and send you the profits. A portion of the profit will be donated to a social welfare organization.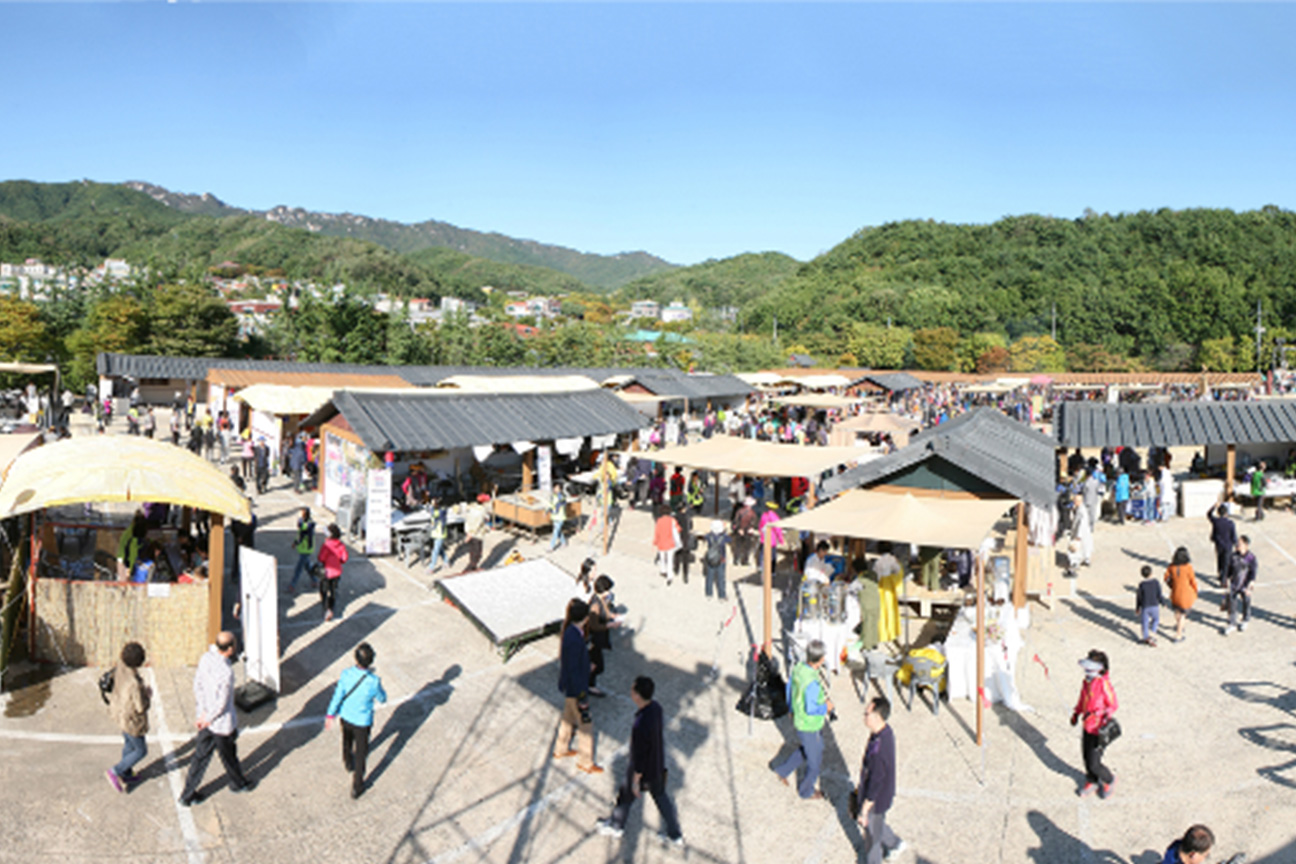 To eat
You can experience and taste unusual local foods that you might not tried before.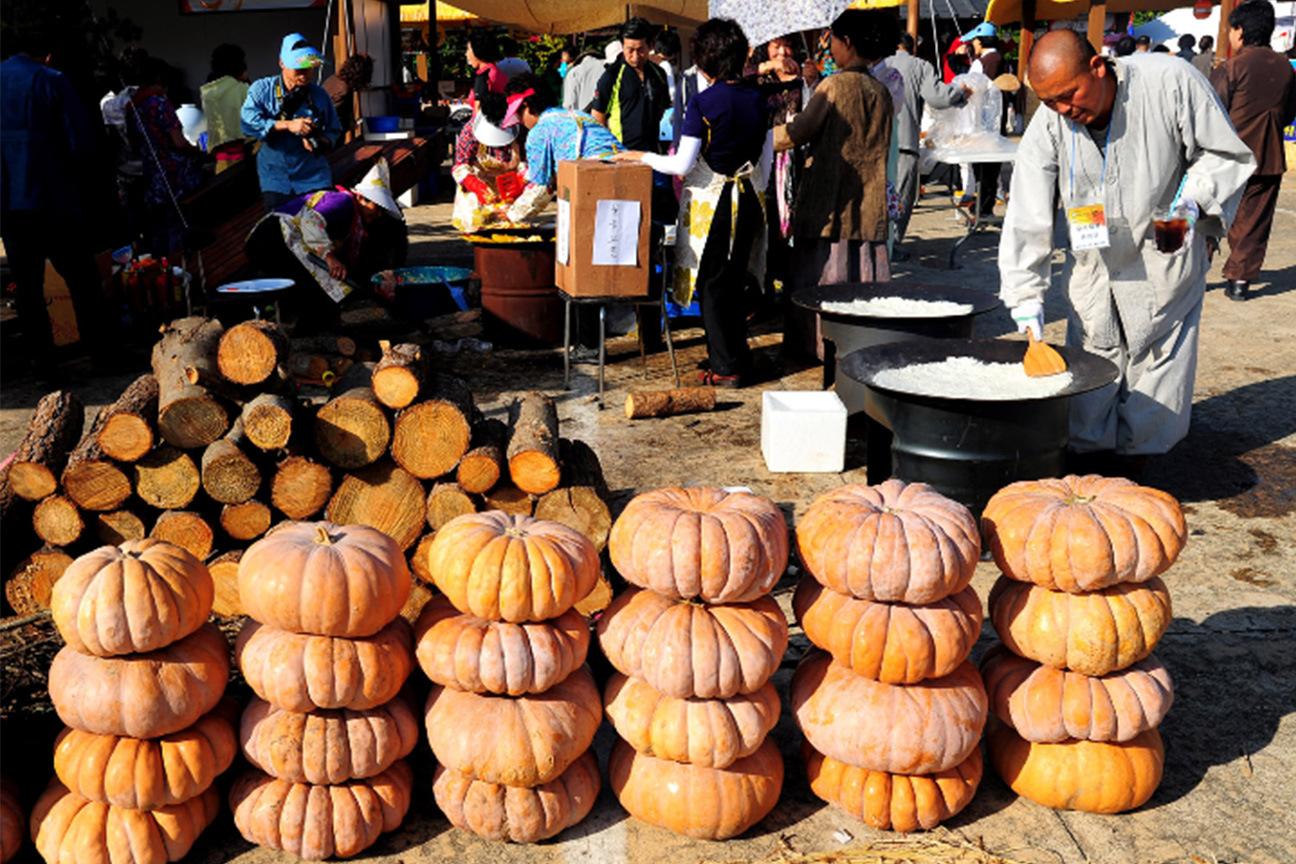 To do
There will be various experiences as follows:
Cultural lecture: Making pottery, gukak (Korean classical music) & Buddhist sounds, making Korean temple cuisine, and making traditional musical instrument.
World Buddhist culture experience: Experience & exhibition of foreign Buddhist culture in Sri Lanka, Laos, Mongolia and etc.
Temple culture experience: Making Seokgatap, drawing Buddhist flower, making a lamp, Yudeung experience, Korean temple cuisine experience.
Korean traditional culture: Tea ceremony experience, making a necklace with hanji (traditional Korean paper handmade from mulberry trees), clay handicraft, india ink dyeing, a trial performance of making soap for hands, making rice cake, making pottery, drawing lotus on handkerchief, alternative medicine.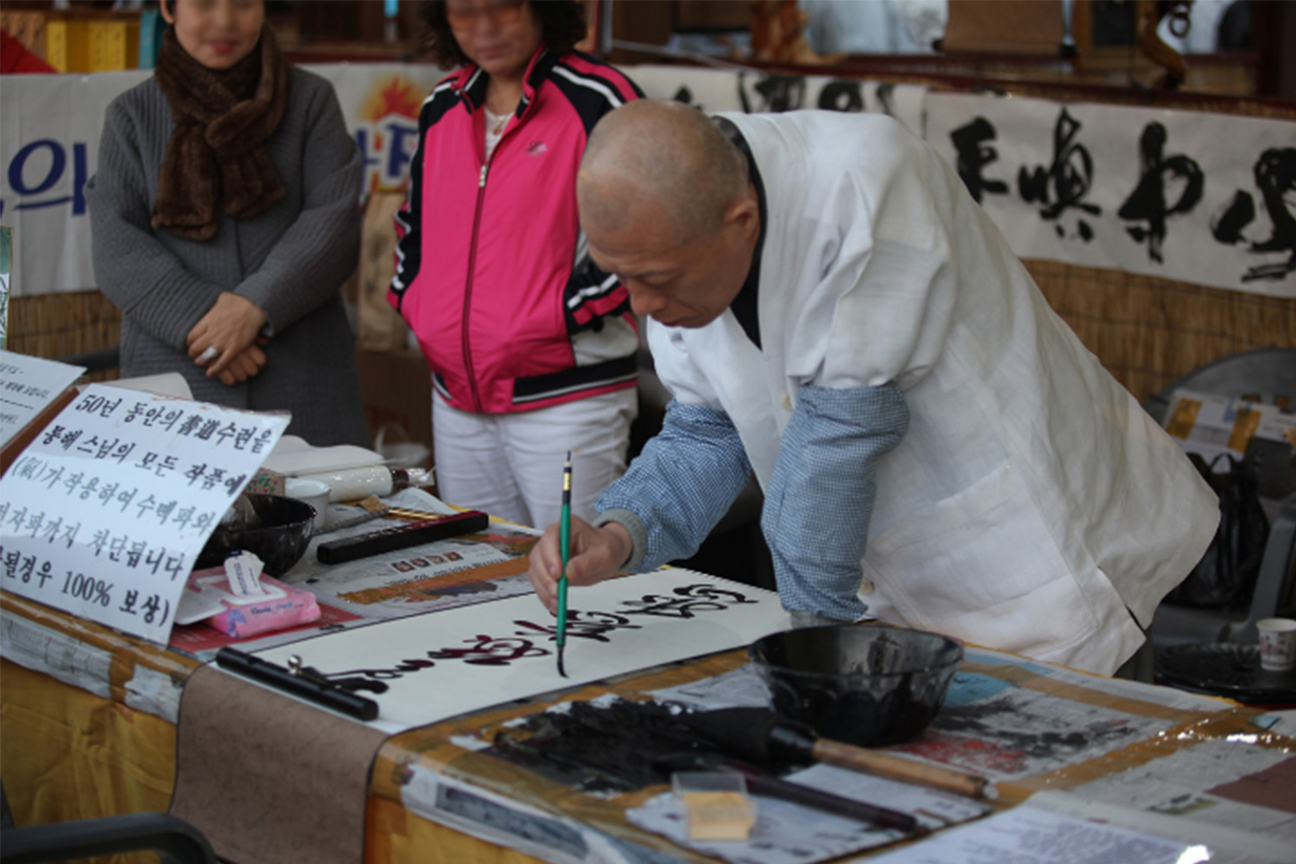 * From Temple Bazar Festival official site (www.seungsi.com) DB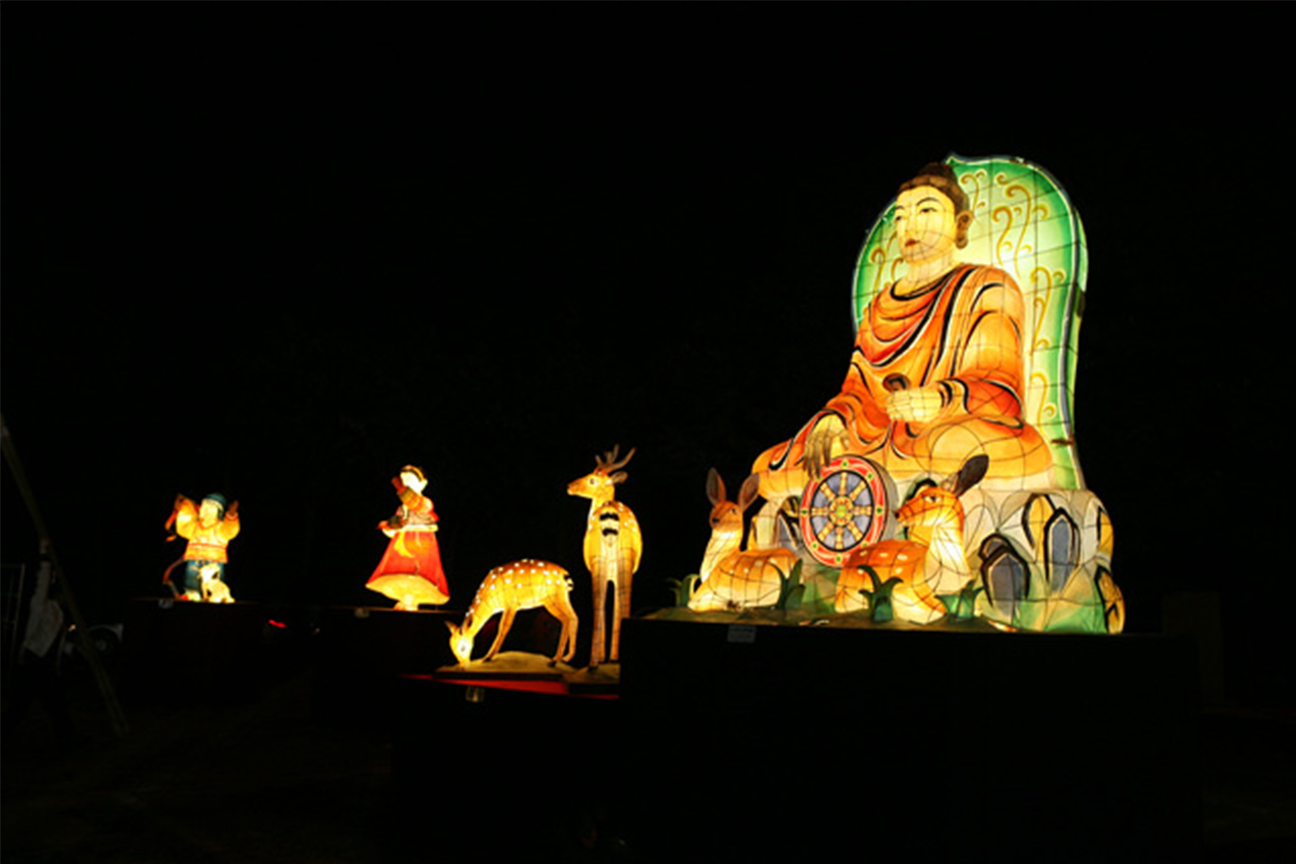 * From Temple Bazar Festival official site (www.seungsi.com) DB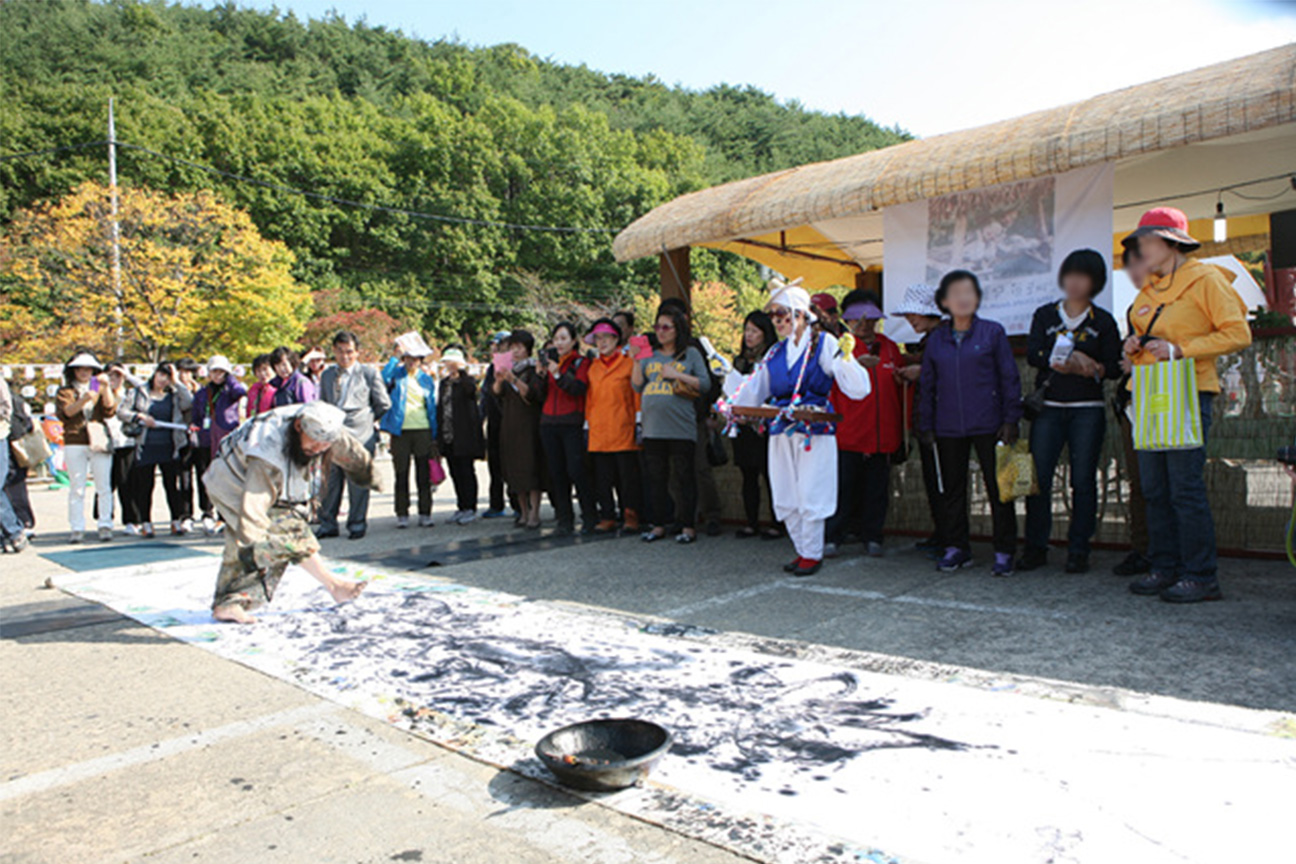 * From Temple Bazar Festival official site (www.seungsi.com) DB
Another festival – Seungsi Chrysanthemum Festival (2014.10.01-11.14)
When you come to this festival you will go to another festival – Seungsi Chrysanthemum Festival at Donghwasa. During the period, you will see the splendid sight with a hundred thousand Chrysanthemums all around the Donghwasa.
Way to go
Address: Palgongsan Cine80 Drive-in Theater, 50-1, Youngsu-dong, Dong-gu, Daegu
Bus: Geupheng(급행, red bus)1 to last busstop – 'dong-hwa-si-seol-jip-dan-ji-gu', Palgong1 (to donghwasa temple), Palgong3(Dong-Daegu Station – Donghwasa temple)
Parking: Palgongsan Donghwasa Parking lot