Milk Road: Sweet Honey Comb Ice Cream
I've seen some people holding an ice cream cup with honey comb topping for months around the Banwoldang station area and I wanted to know what it is. I looked up on the internet with curiosity and I finally found out where the ice cream came from.
The honey comb ice cream was sold at Milk Road which is located in Hyundai Department Store. Honey comb ice cream was not the only option. You can choose an ice cream type, toppings and syrups among various options.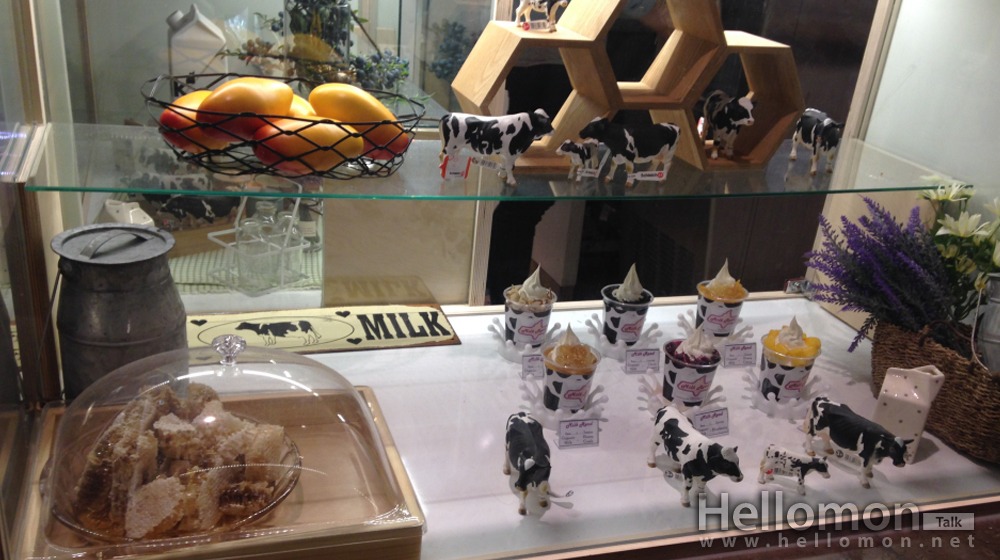 There was a long line of people waiting to eat the ice cream when I visited the ice cream shop. I took some pics while I was waiting for my turn. It's not difficult to find because the shop is always crowded with people. If you can't find it, try to find this cow pattern.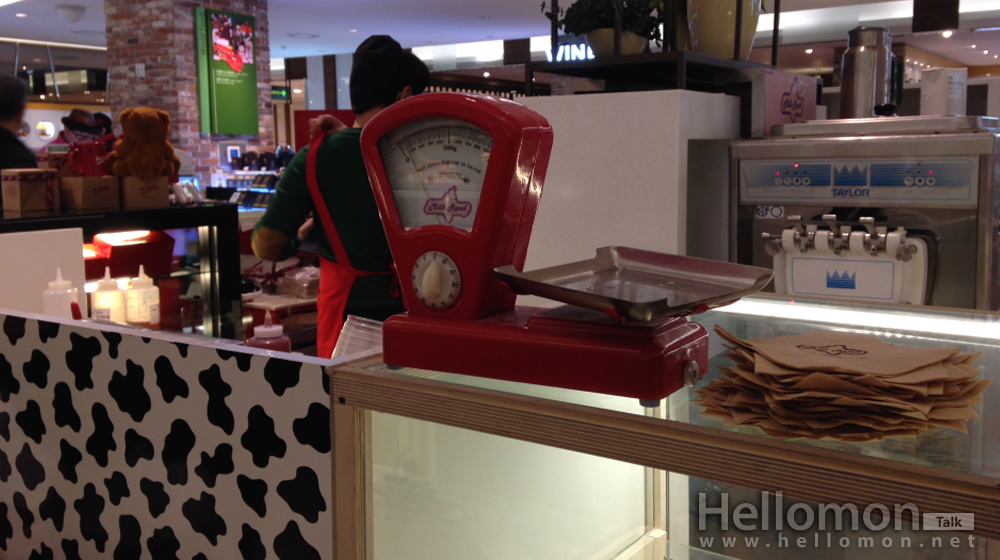 To order the ice cream, first, you need to choose a base ice cream (Organic milk: 3,500w or Milk tea: 3,500w) Some people say milk tea ice cream is too sweet for honey comb topping, so I chose organic milk because honey comb was the only reason of my visiting. And then, I added honey comb topping and Agave syrup. Syrup was provided for free. Agave syrup went really well with the honey comb topping.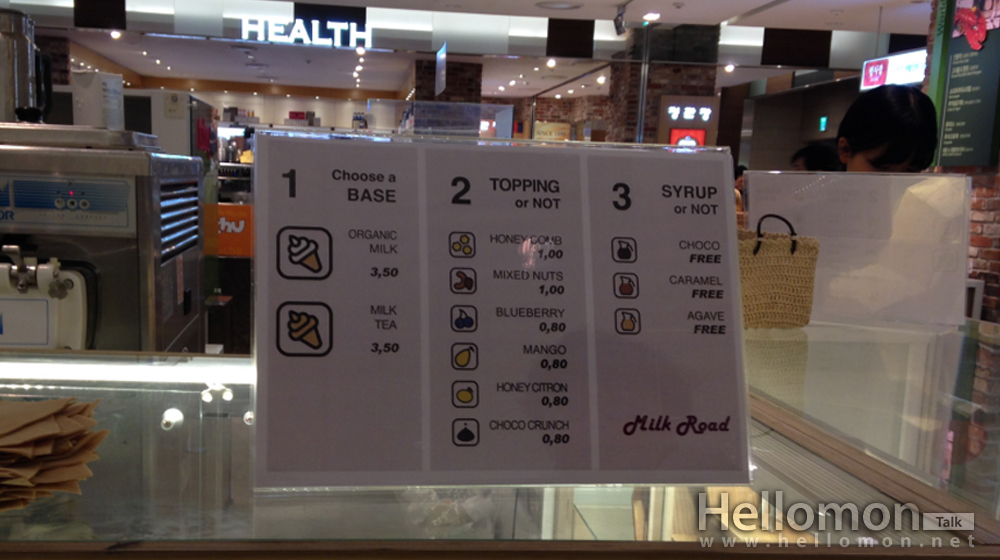 Ta-dah! Here's my honey comb organic milk ice cream with agave syrup!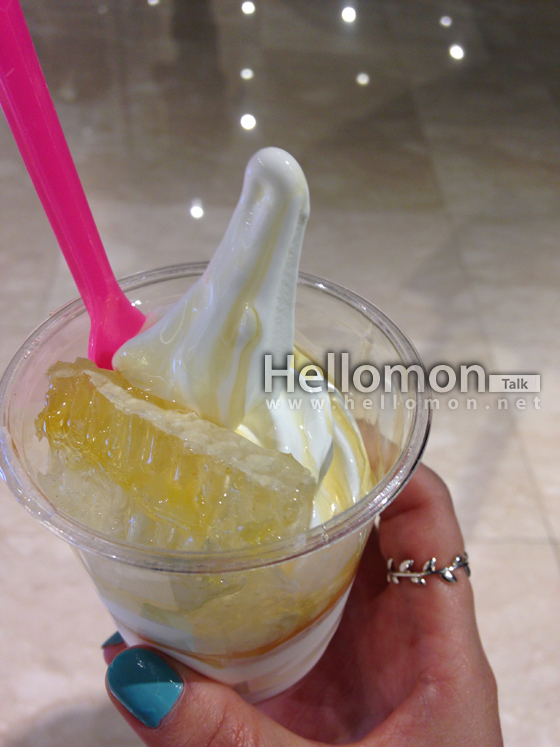 It was very sweet and the ice cream had rich milk flavor! You should try it as well! 😀
[Milk Road]
– Address: B1, Hyundai Department Store (B1, 200 Gyesandong 2ga, Jung-gu, Daegu)
– Price: 3,500 ~