BARO Hwadeok Chicken: Fried Chicken and Octopus
Do you like Chimaek? Chimaek, short for "chicken and beer (maekju in Korean)" is the best beloved combination of late night food in Korea. Few years ago, CNN Travel introduced Chimaek as one of the 40 Korean foods we can't live without.
However, as people always want something new, Chimaek trend is also changing. Recently, a new chicken franchise restaurant, BARO Hwadeok Chicken, released a new Chicken menu and it is gaining a lot of popularity in and around Daegu.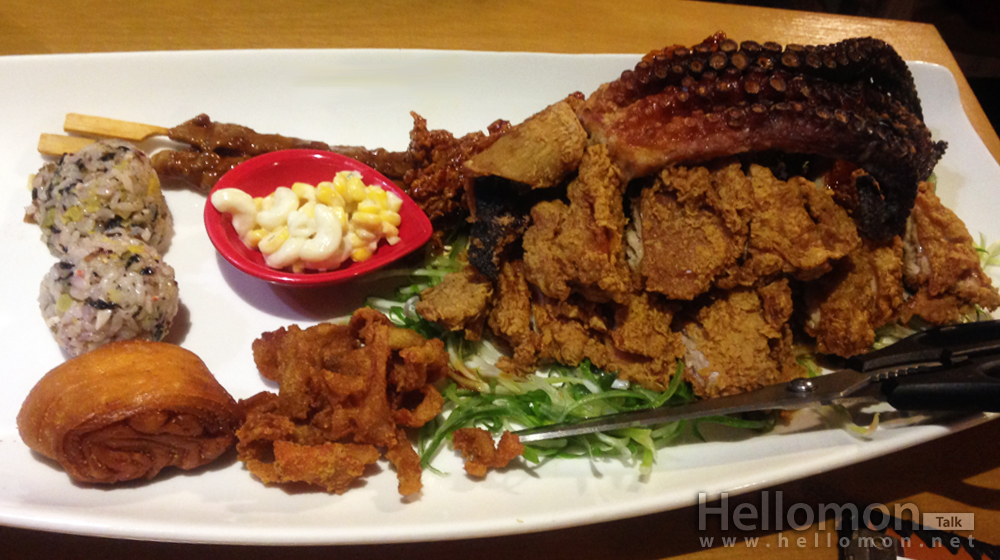 The new chicken menu of BARO Hwadeok Chicken is Fried Chicken and Octopus (29,000w). The menu includes fried chicken, seasoned chicken (Yangnyeom chicken) and fried octopus. The seasoned chicken is mixed with pepper so it could be a little bit spicy for you. Inside of the fried octopus was very chewy and outside was crispy, creating an awesome taste. As side dishes, fried bread, fried chicken skin, corn salad, grilled chicken and rice were served.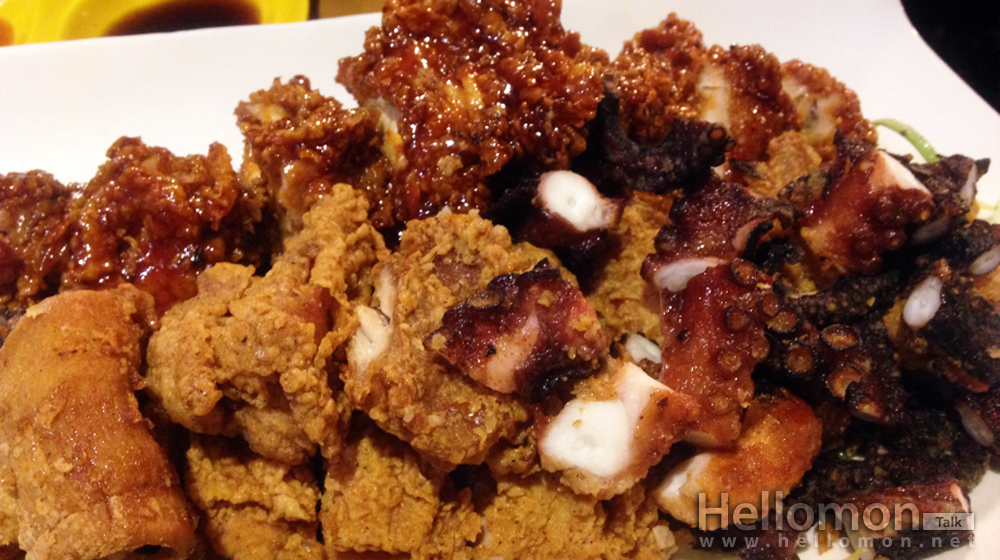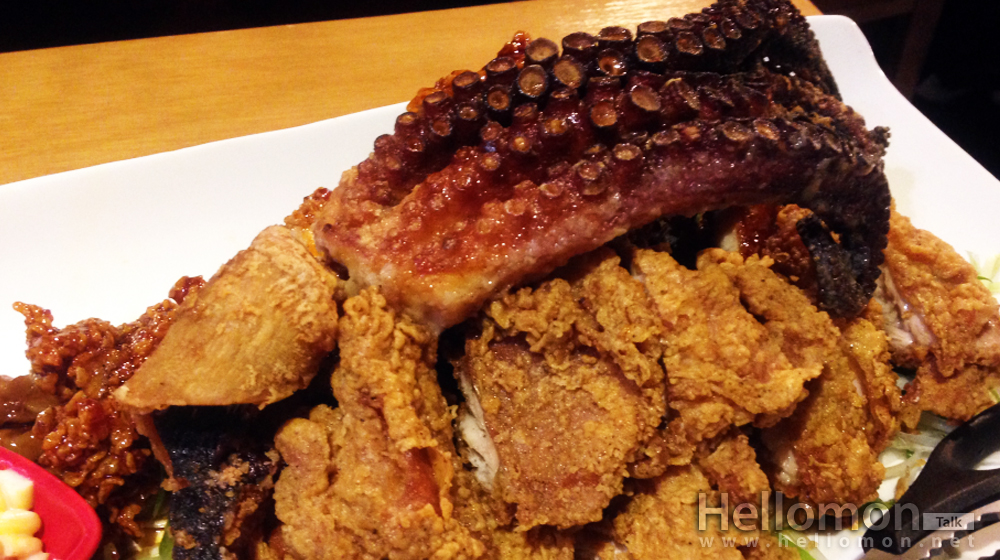 BARO Hwadeok Chicken's another popular menu is slush ice beer. If you never tried slush ice beer, give it a try. There are also other special chicken menus such as Small Octopus Chicken and Garlic Chicken, and you can also try normal chicken menus that you can find at other chicken restaurants.
Chimaek is also considered as one of the best menus that Koreans enjoy during ports matches. As 2014 Winter Olympic started, chicken shops also became busy with late night orders. Why don't you watch the Olympic Games with Fried Chicken and Octopus from BARO Hwadeok Chicken? Hope you enjoy your Winter Olympic and Octopus Chicken!
[BARO Hwadeok Chicken]
– Suseong branch: 1022-1 Suseong 4-ga, Suseong-gu, Daegu 053) 741-7739
– Seongdang branch: 260-4, Seongdang-dong, Dalseo-gu, Daegu 053) 651-8070
– Daegu Health College branch: 979-5, Taejeon-dong, Buk-gu, Daegu 053) 314-2774
– Suseong lake branch: 744-2, Doosan-dong, Suseong-gu, Daegu 053) 783-7001
– Sangin branch: 1401, Sangin-dong, Dalseo-gu, Daegu 053) 631-7676
– Jongno branch: 25-1, Jongno 2-ga, Jung-gu, Daegu 053) 214-1475