Foods you can enjoy in Daegu
Three tastes you can feel in Daegu
Fun & delicious foods you can enjoy in Daegu!
For me, one of the huge reasons to live is to eat delicious food. Especially, eating exotic food during trip abroad is many peoples' bucket list. So, I want to share story about popular foods in Daegu. Hope you to find nice Korean restaurant and enjoy top notch taste.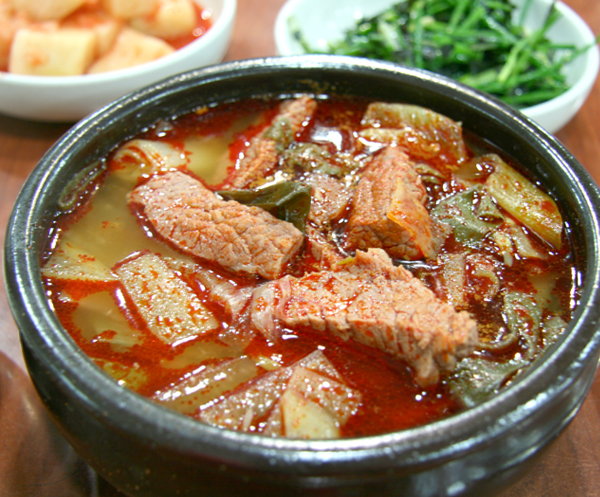 1. Ttarogukbap
Ttarogukbap is the only form of rice in broth introduced in Daegu, about fifty years ago. Ttarogukbap originates from giving 'bap' (cooked rice) and 'guk' (soup) separately. Unlike the other region's soup, the green onion and white radish is put in a meat broth made by simmering beef leg bones and shins all night long, along with lots of red pepper powder and sliced garlic to make it spicy and hot with a refreshing aftertaste. It is the most famous traditional food of Daegu that represents Daegu's 'hot and spicy' taste. This dish was enormously popular among refugees during the Korean War. The main characteristic of ttarogukbap is that it is a compromise between thick beef soup and hot spicy meat stew.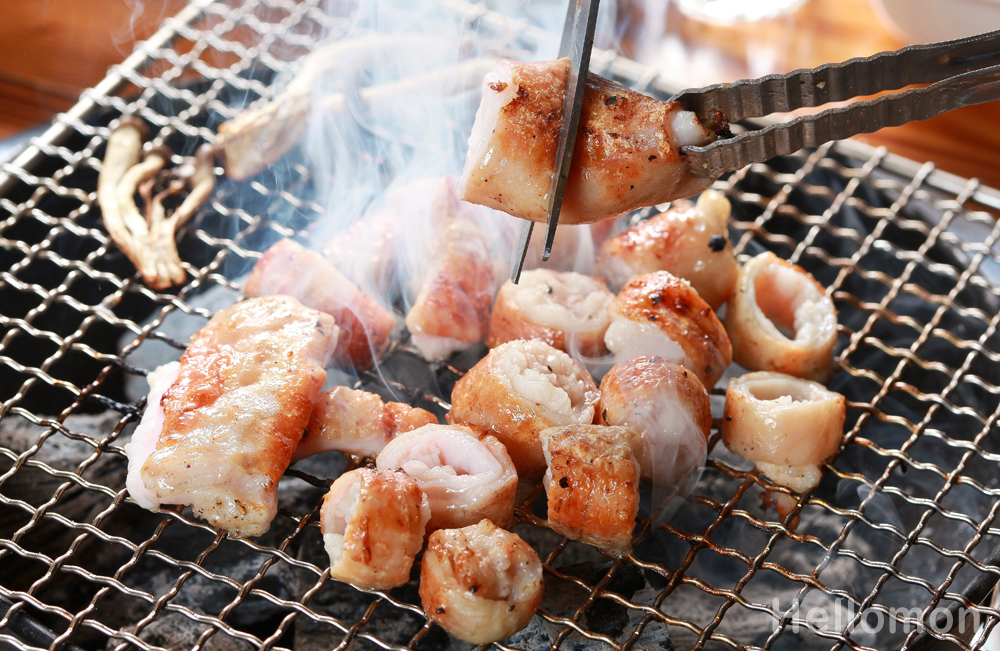 2. Makchang-gui
Makchang (abomasum) goes better with soju than it does with rice. From the early 1970s in the Daegu region, the fourth stomach of a cow, hongchang, was cooked over a briquette or charcoal fire to be eaten with special soybean paste sauce with garlic and chopped chives. As a low-fat high-protein food, the calcium content is much higher than regular beef, making it good for the growth and development of children. Makchang is especially popular in Daegu and it has spread to other regions where you can also enjoy pork makchang now.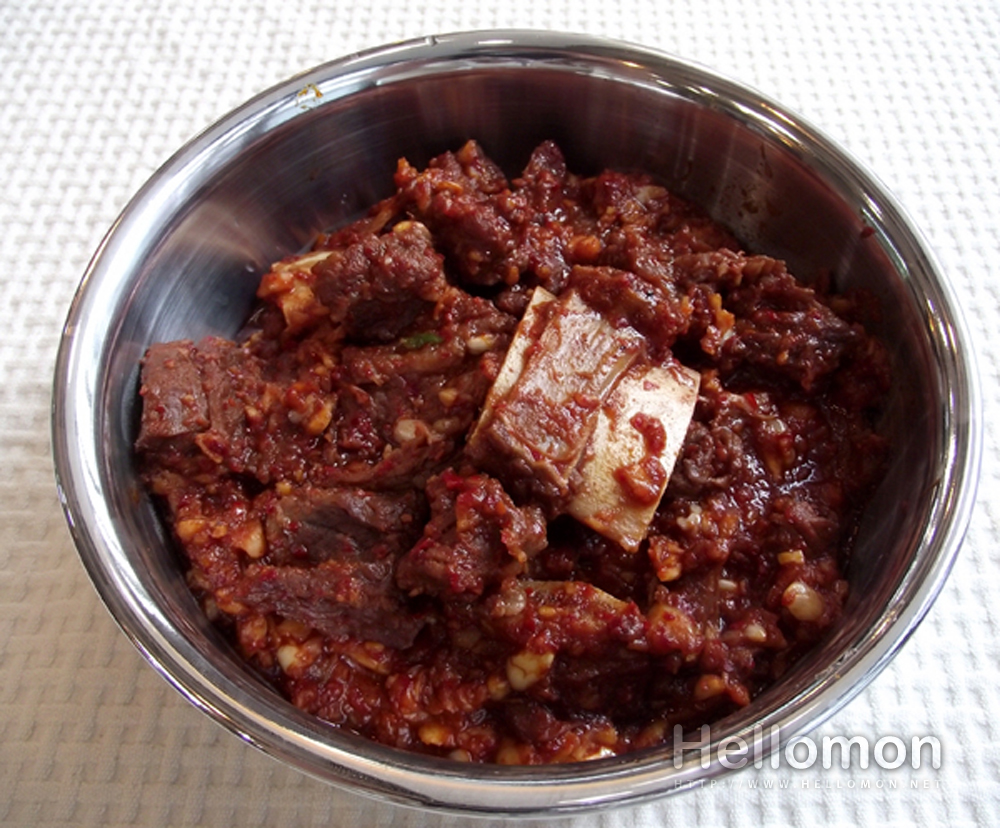 3. Jimgalbi
This is a unique dish made of beef ribs. The ribs are put into a dented nickel-silver pot, then mixed with hot red pepper and sliced garlic. This has been the signature dish of Daegu since the 1970s, and it is completely different from the steamed beef ribs that are made with soy sauce in other regions. You can mix the remaining seasoning with rice, which has the characteristics of peppery and hot taste, and enjoy the whole meal with a glass of soju (Korean distilled spirits). Additionally, unlike the steamed beef ribs of Seoul and Gyeonggi-do area, jjimgalbi has a unique taste that is hot and rather sweet, leaving your tongue burning. It was first introduced in the residential area of Dongin-dong, Jung-gu in the early 1970s and then later became popular in the traditional food village.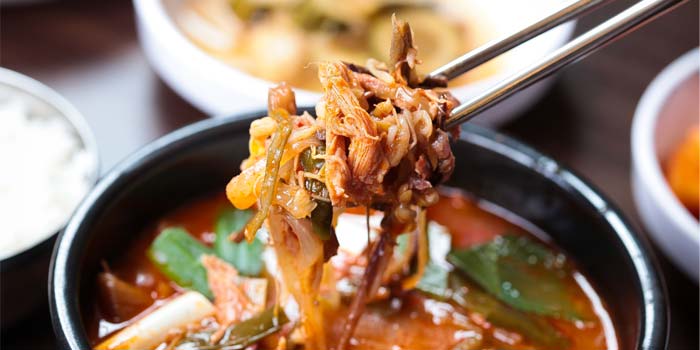 *Spicy Chicken Soup, Dak gaejang
Deulangil – Daegu Food Town
Are you hungry? But, is this your first time to visit or live in Daegu? Don't worry about it. From now on, you will find out many delicious food restaurants for sure. You might be heard of Deulangil Food Town whether you live or not in Suseong district. There are about 123 restaurants within in T shaped 2.3km distance. Also, Deulangil Food town is very close to Suseong Lake. It will be nice to come by here after your outing in Suseong Lake.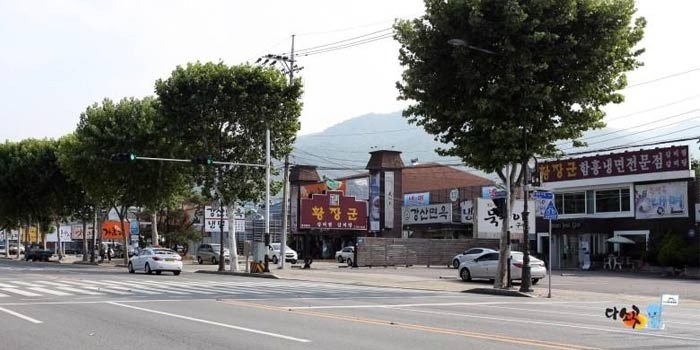 *Image source : Suseong-gu official Blog
Taking its cue from varied international events, Deulangil Food Town has developed many types of cuisine and menus. As it offers the best food to visitors from home and abroad, Deulangil Food Town is now well received as a popular tourist spot. The amusement parks nearby are also a strong attraction for visitors after they have enjoyed a good meal.
o Location : Along the street towards Suseong Lake from the Sangdong Telephone Company
o Size : 2.3km (T-shaped)
o Restaurants: 123 restaurants (Korean, Japanese cuisine, etc.)
If you want another story of Deulangil, go to this post (another post about daegu deulangil)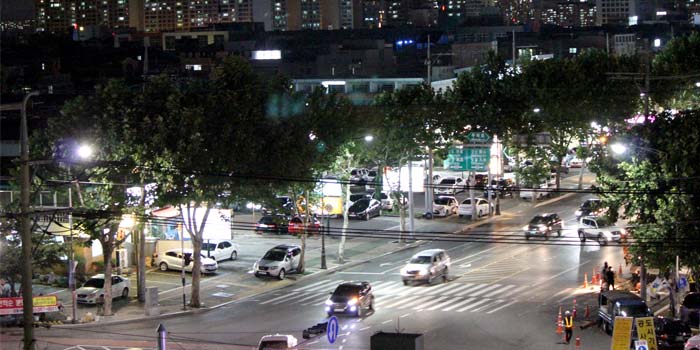 Samunjin Naruteo
Today, I want to share my travel story. It starts with Samunjin Naruteo ( small dock ) where you can enjoy beautiful sunset.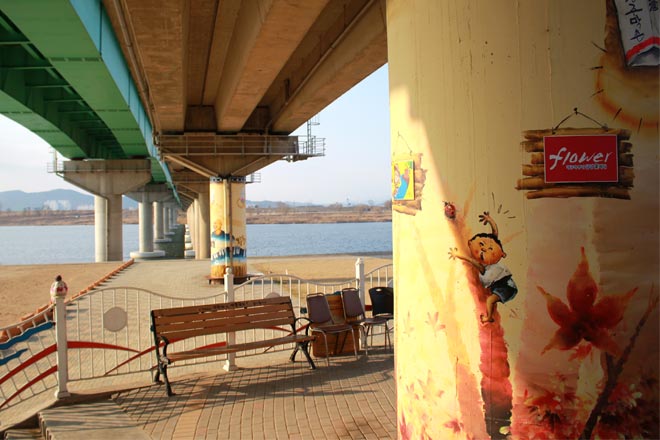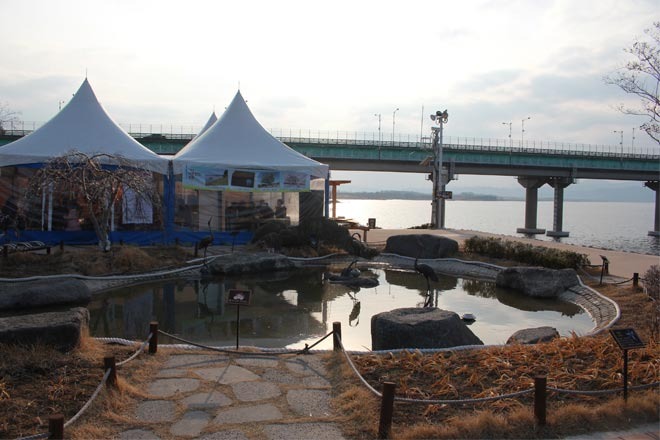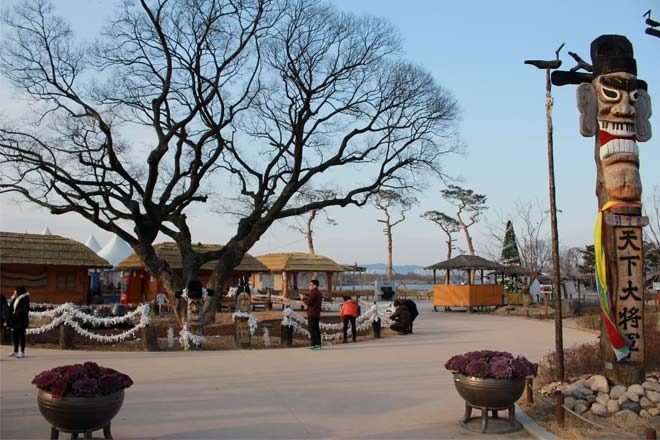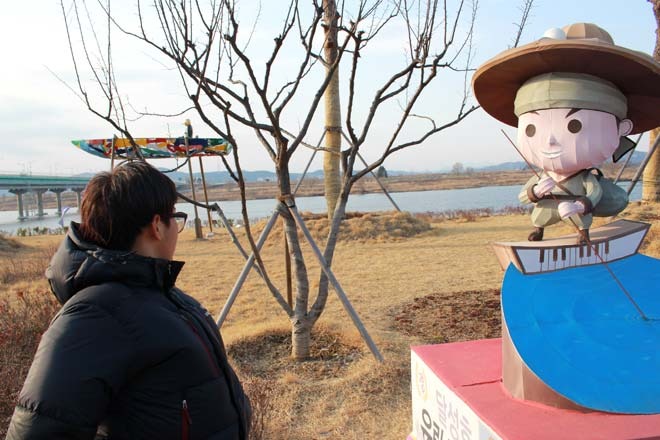 During the Joseon Dynasty, Samunjin dock had been a center for the trade among provinces in Korea. However, it disappears due to high development of transportation like trains and vehicles.
In 2013, Dalseong district office remodels the area and reopens it as a name of Hwawon-Naru Park to inspire meaning of this spot in perspective of history.
When you first enter in the park, you can experience wish paper activity. I hope your wish comes true~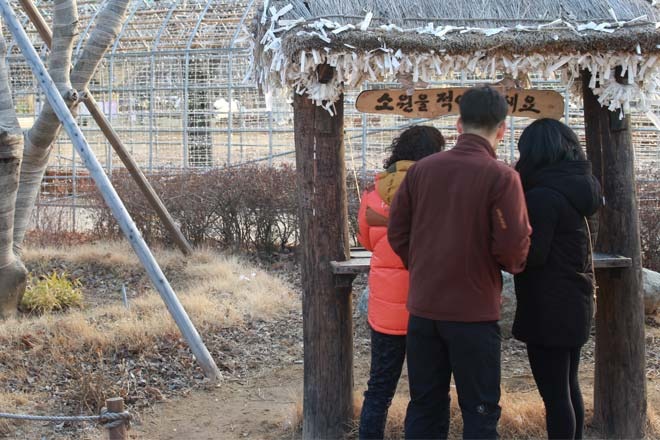 For those who are hungry, there are Korean traditional style Jumak ( Korean traditional Pub ). You can enjoy delicious Korean foods. Also, you can buy a passage ticket for boat and cruise at Jumak and ticket box.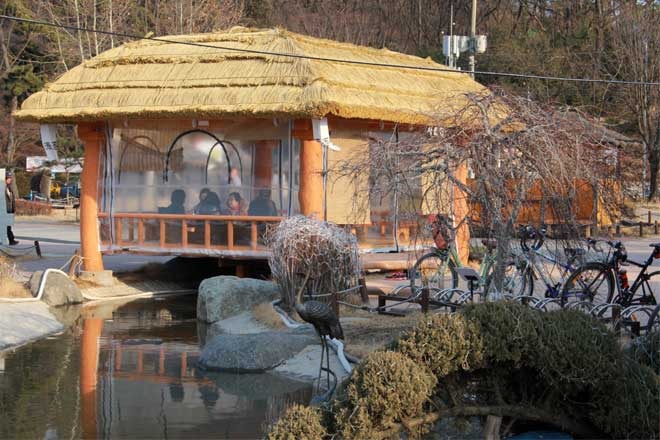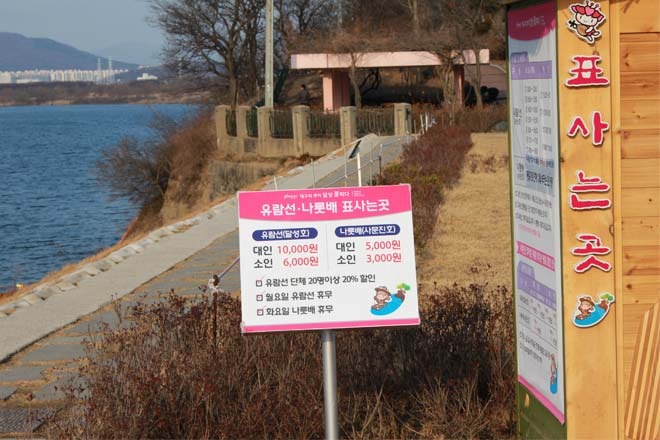 * Samunjin Cruise Operation Information
Weekdays 13:00, 15:00, 17:00, 18:00
Weekend and Holydays
every hour on thehour between 12P.M and 6P.M
(A cruise ship at 6P.M only operates when the number of passengers is more than 10)
Cruise(Dalseongho) trip takes one hour and Boat(Samunjinho) trip takes 20min.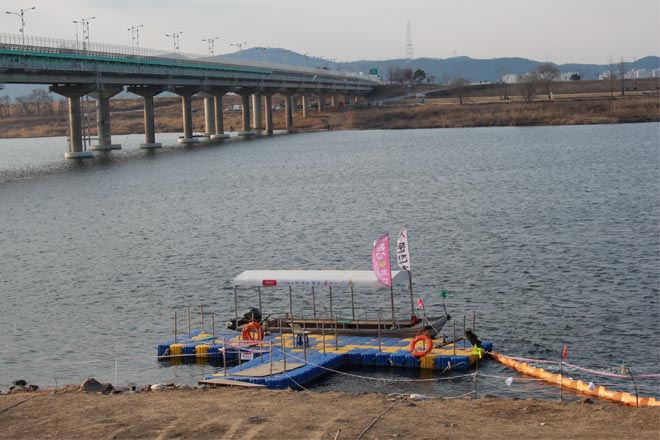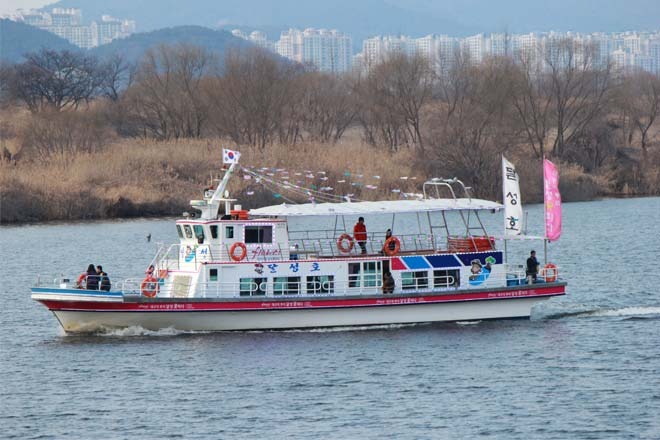 One thing I was surprised at is that Samunjin Naruteo is the first place to import piano in Korea. Korean called it 'ghost box' at that time.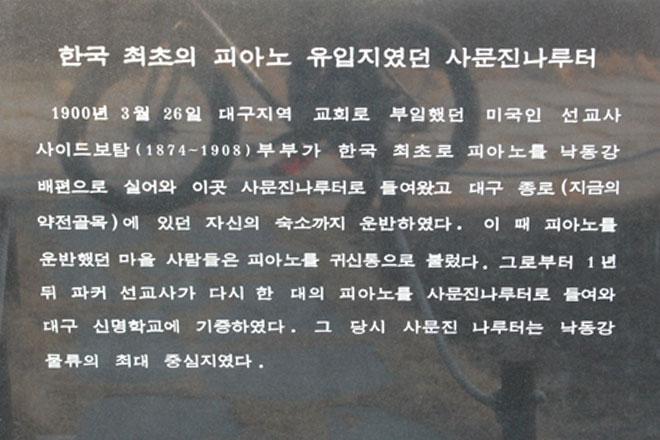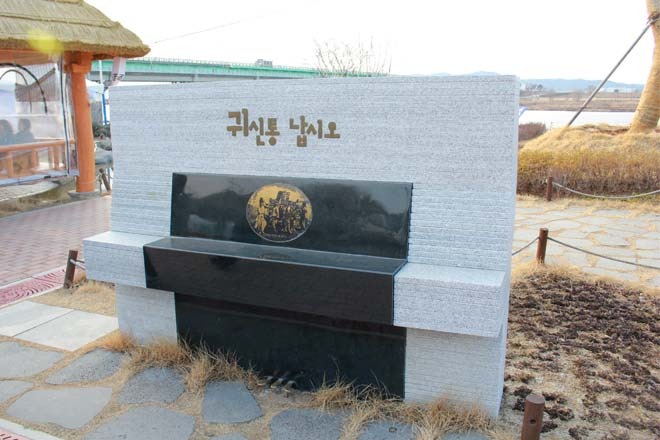 As I mentioned, Sunset at Samunjin Naruteo looks like the most beautiful landscape I ever seen. If you want to plan to go short journey, there are no doubts Samunjin Naruteo is a place to have to visit.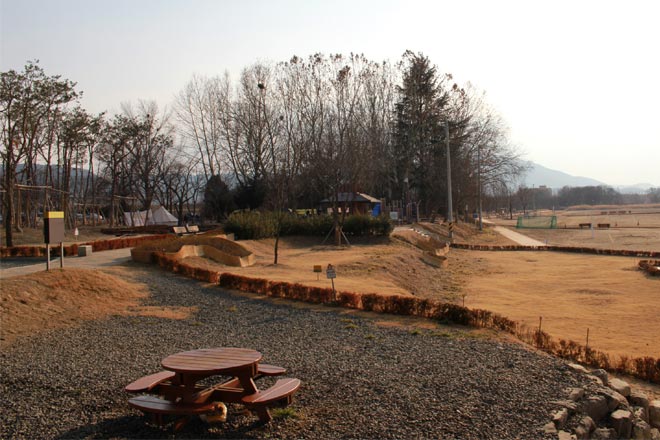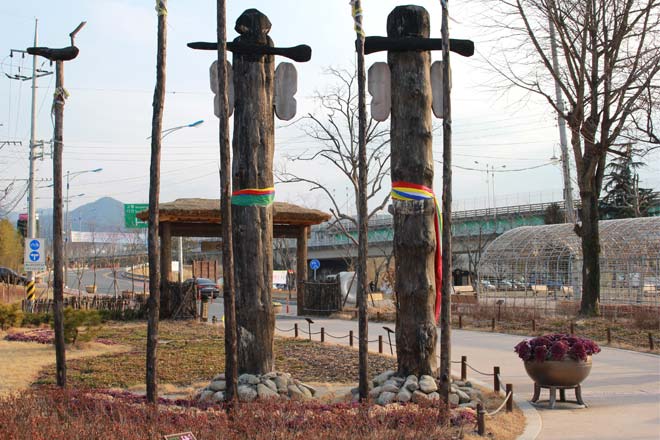 Hot and Steaming Jjin-Bbang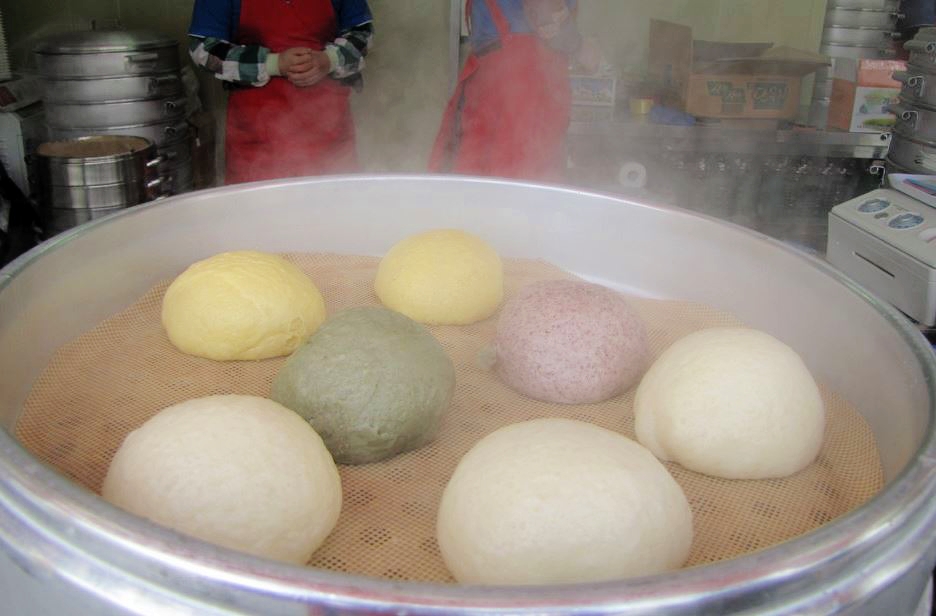 *Photo source; http://blog.naver.com/ara3710
Today I am about to introduce you Steamed Bread Alley, coming to most of Koreans mind especially during winter. During cold winter, people keep puffing to eat hot and steaming Jjin-Bbang (Steamed Bread).
Where it is?
Along Route 30, way from Daegu Metropolitan city to Cheong-do-gun, you can go in the entrance of Younggye-village, Gachang-myeon, Dalseong-gun, Daegu. There is an unusual scene where people had long lined up for Jjin-Bbang.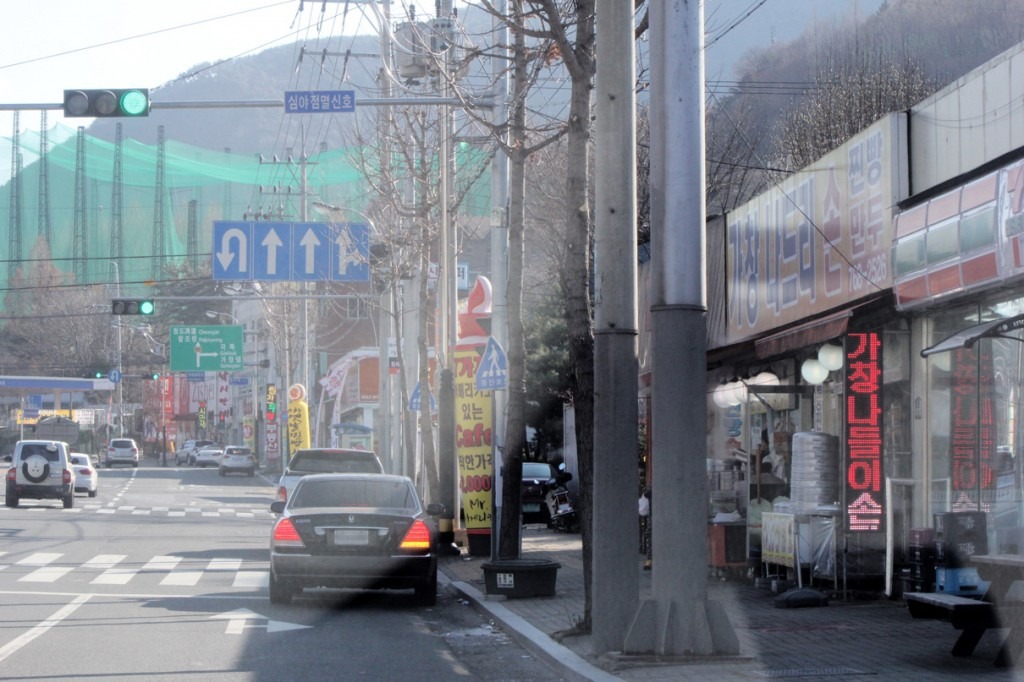 Beginning of Ga-chang Steamed Bread Alley
The beginning of Ga-chang Steamed Bread Alley was on the year of 2000. On the opposite side of Ga-chang-myeon office, 'Yetnal(means the old) Jjin-Bbang house' opened as the first Jjin-Bbang shop in this town. This shop was started to sell a Jjin-Bbang filled up with full of red bean Jam and many people loved this. Now there are about 10 shops on the both sides of the alley. Many people come to buy this Jjinb-Bbang and especially during weekend the road is frequently blocked because of their cars parking.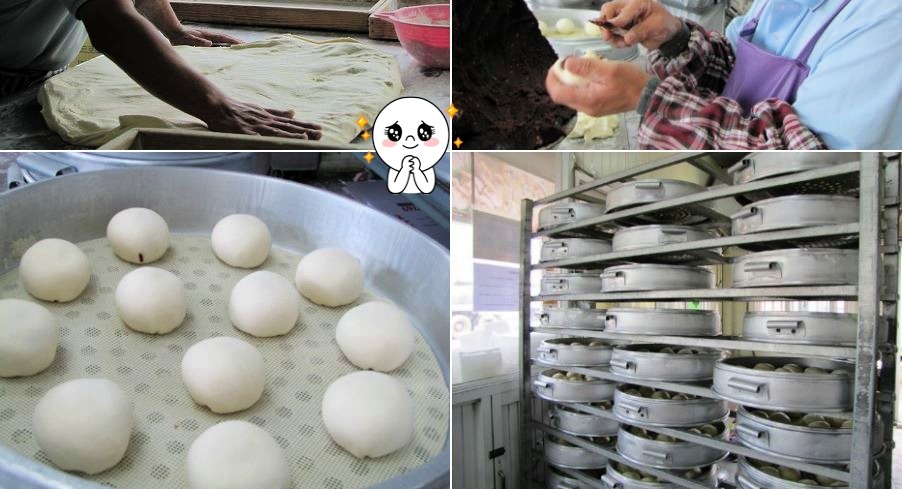 *Photo source; http://blog.naver.com/ara3710
A pack of Jjin-Bbangs contains 5 pcs of Jjinbang and it costs about 2,500 won to 3,000won. You will have many choices of taste among red bean jam, sweet potato jam, mugwort jam, pumpkin jam, corn jam and etc. Not only the Jjin-Bbang is great but also their dumpling is wonderful. A pack of Dumplings contains about 10 pcs of those and it costs same as Jjin-Bbang's. There are meat & noodles, Kimchi, steamed and Kimchi dumplings for your choices. You can order them by parcel (delivery) service recently.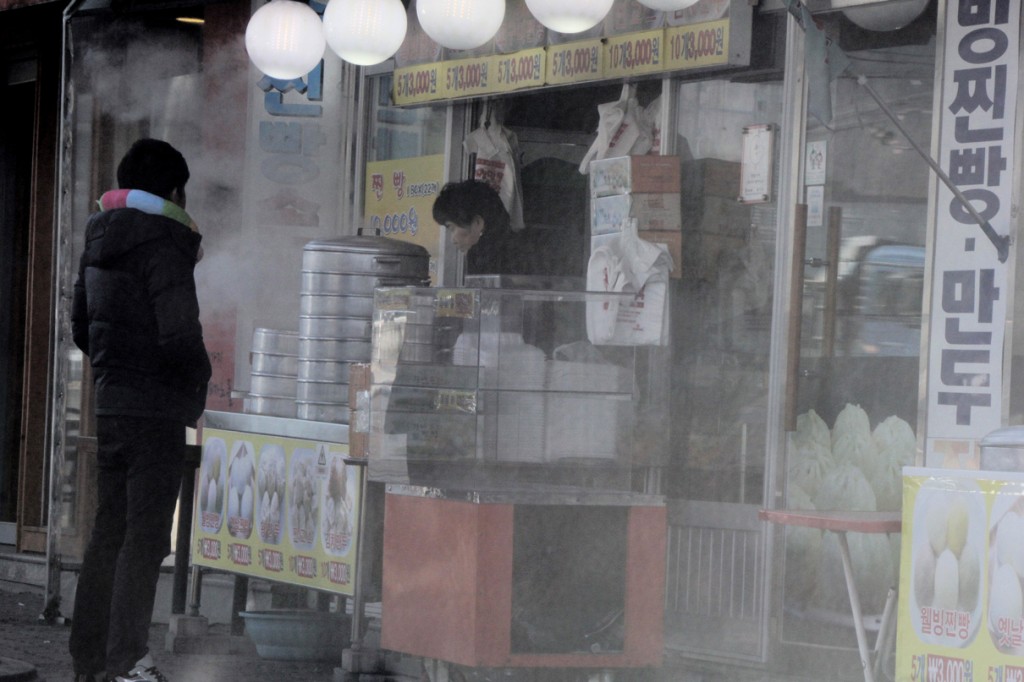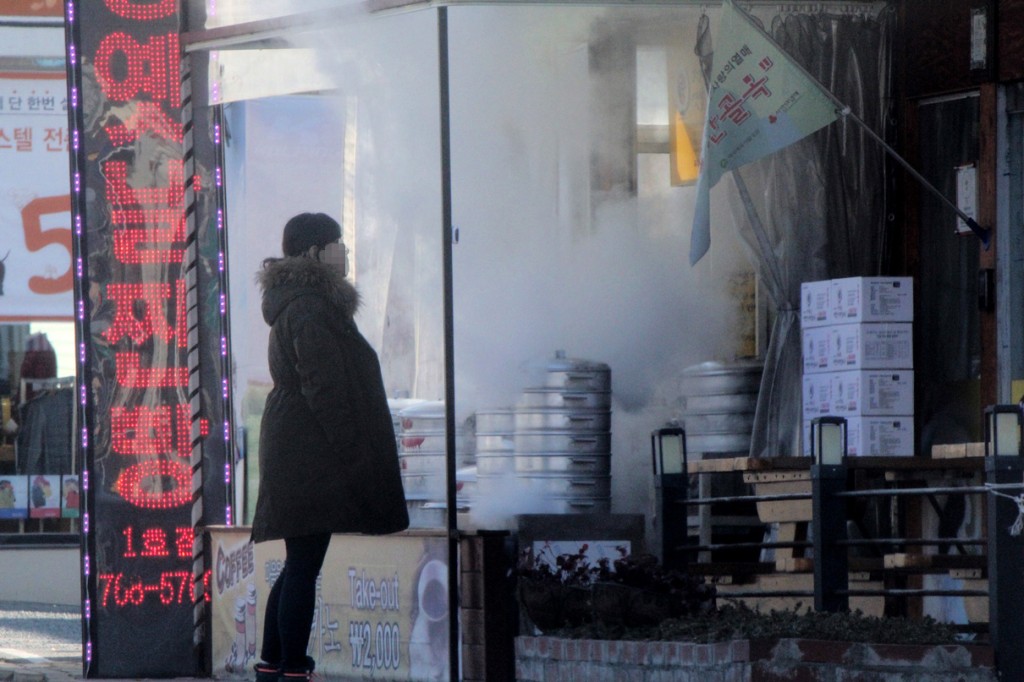 Good Food and Good Alley
Ga-ching Steamed Bread Alley was selected as the 6th 'Good Alley' on October 17th, 2013 by Community Chest of Korea. This 'Good Alley' title is given to the group of shops who donate a certain amount every month for 'The Fruit of Love (Donation Oragnization)'. There are 5 more 'Good Alley's in Daegu; Dongin-dong-style Braised Beef Ribs Alley was the 1st 'Good Alley' and Anjirang Alley of grilled beef intestines, Pyeong-hwa Alley of fried chicken gizzard and others.
The sales of each shops were getting better when more Jjin-Bbang shops were starting one by one next to each other than a shop was alone. Making an alley of special food must have caused the publicity effect. The merchants at the shops were grateful to the customers who loved their Jjin-Bbang and they wanted give the customers love back. In result they decided to donate and finally designated as a 'Good Alley'.