Rama & Bavana : Fusion Indian Restaurant
Rama and Bavana is already noted for its South East / South Asian cuisine.
The menu here is quite diverse; curry, rice, pizza, salad, pasta, and some special dishes.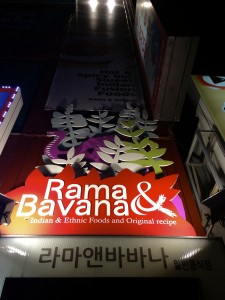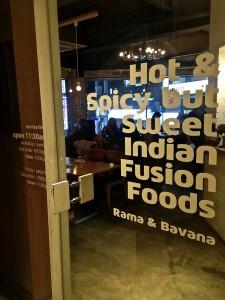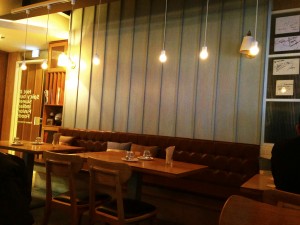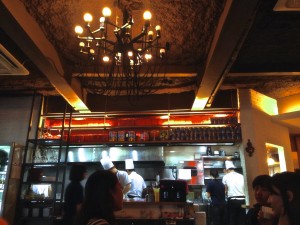 We ordered chicken curry, Violet India, and nasi goreng.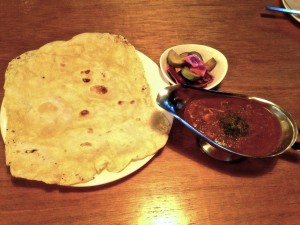 If there's a chilli sign on the menu, it means that food is spicy. I mean, spicy spicy. I thought I could handle this chicken curry, but it was really hot. My friends are expert in spicy food and they liked it very much though.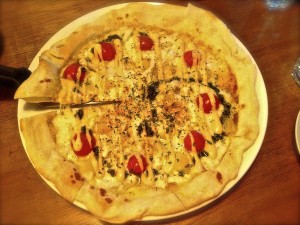 As you know, pizza is almost the only food that you can not go wrong with. This pizza called Violet India was also good. Warm cheese and fresh cherry tomatoes were well combined on the thin dough.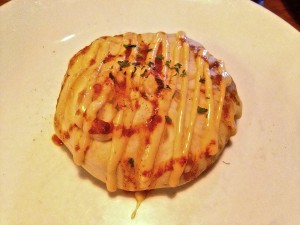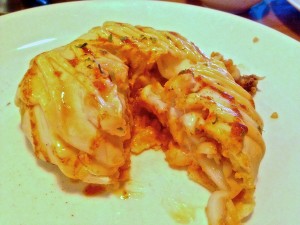 Nasi goring is one of the most popular menu of Rama & Bavana. It is an Indonesian meal including fried rice, mushroom, shrimp, and onion wrapped in dough.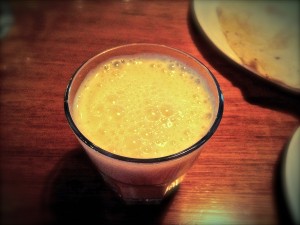 After you finish your meal, you can ask for the dessert. They have Lassi, coffee, soft drink, iced tea, juice, and some tea.
The restaurant is also easy to find. It is located on the corner of cellphone street and the street leading to X:U. The map below will show the exact location.
**Hours: 11:30 am ~ 10:30 pm / Friday, Saturday 11:30 am ~ 11:00 pm
**Prices: Curry 12,000~13,000 / Rice 11,000~15,000 / Pizza 11,000~13,000 / Salad 13,000~14,000 / pasta 13,000 / Special meals 13,000~18,000 / drinks 3,000~4,000
**Phone number: (053) 255-9569