Most Popular Food Among Foreigners
1. Tteokbokki –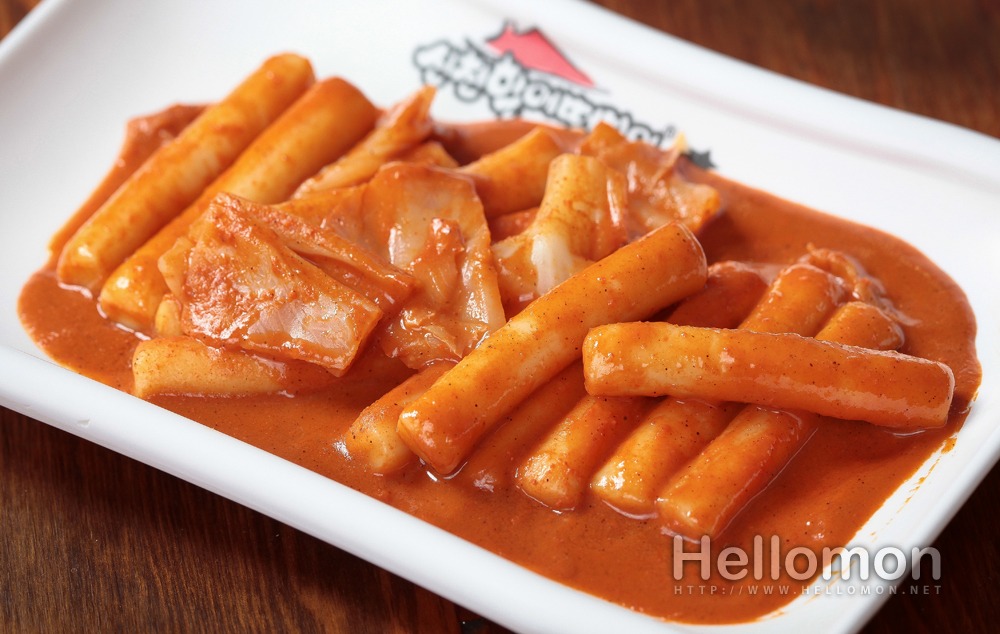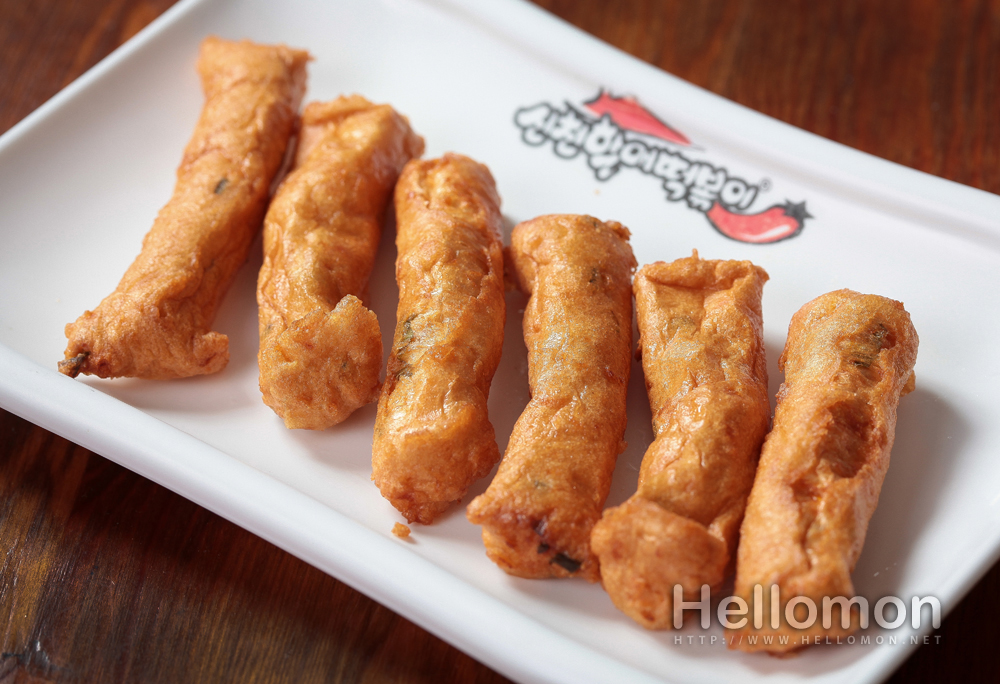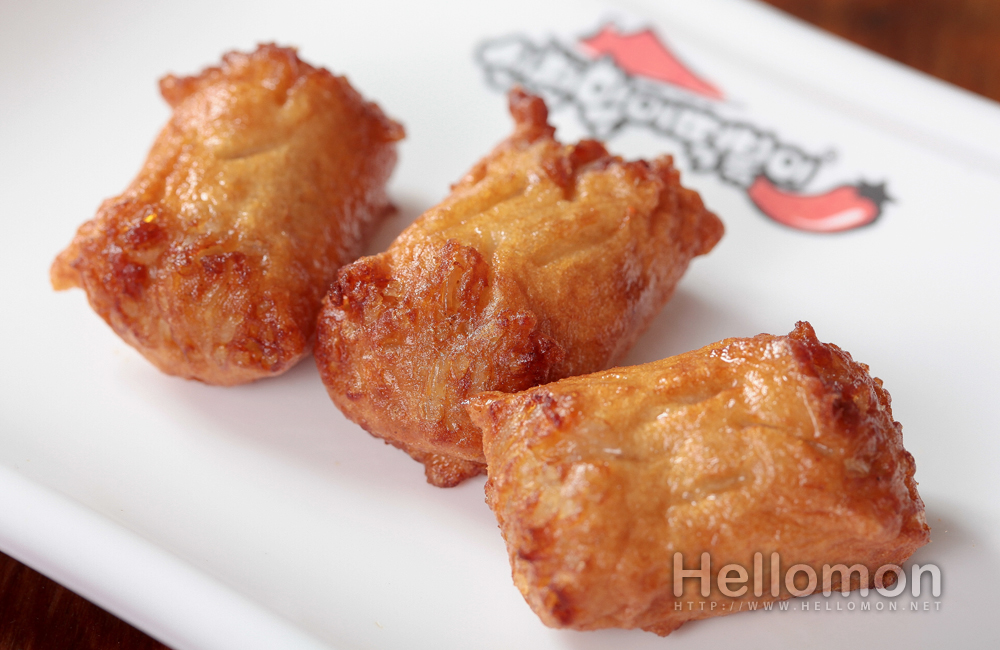 Tteokbokki is a beloved Korean street food for many years.
According to food experts, This spicy version was developed in 1953, the year the Korean War ended, and became popular as an affordable snack. Over time, the dish has continued to evolve. Other ingredients such as fish cake, ramen, dumplings, boiled eggs, and even seafood have been added to this dish.
Anchovy broth is commonly used, to add depth to the flavor. This recipe is spicy enough for you without the optional red chili pepper flakes added. If you like it very spicy, adding red chili pepper flakes will increase the heat level without altering the saltiness and sweetness. These spicy, slightly sweet, and chewy rice cakes are simply addictive!
Daegu Tteokbokki alley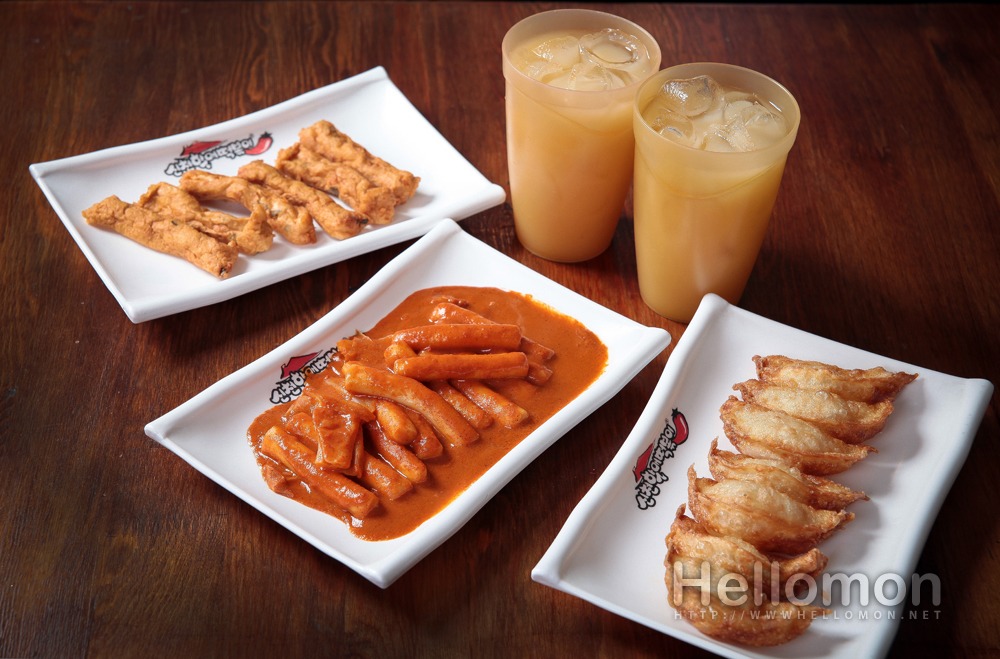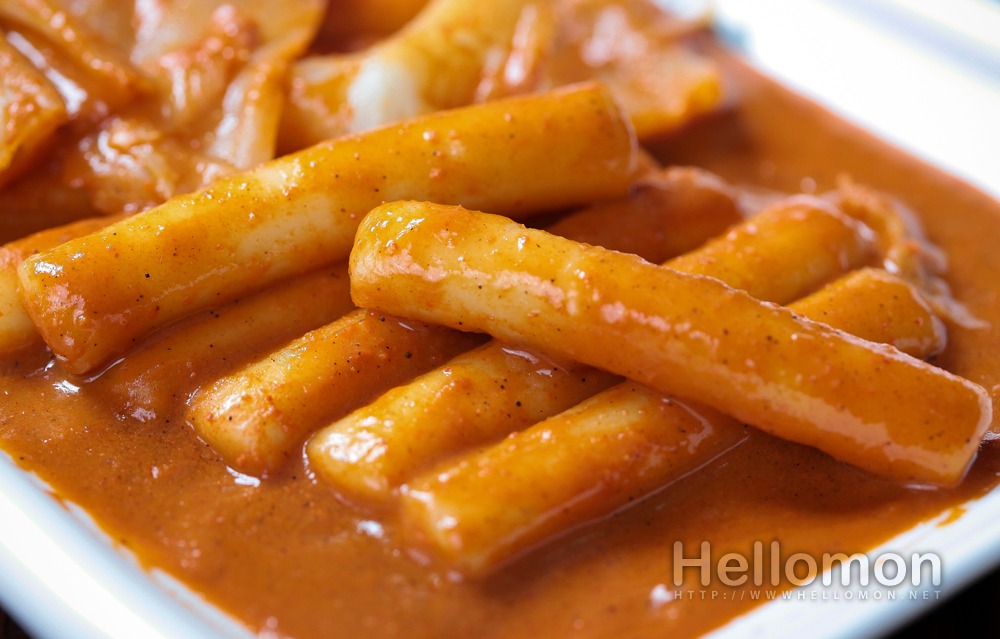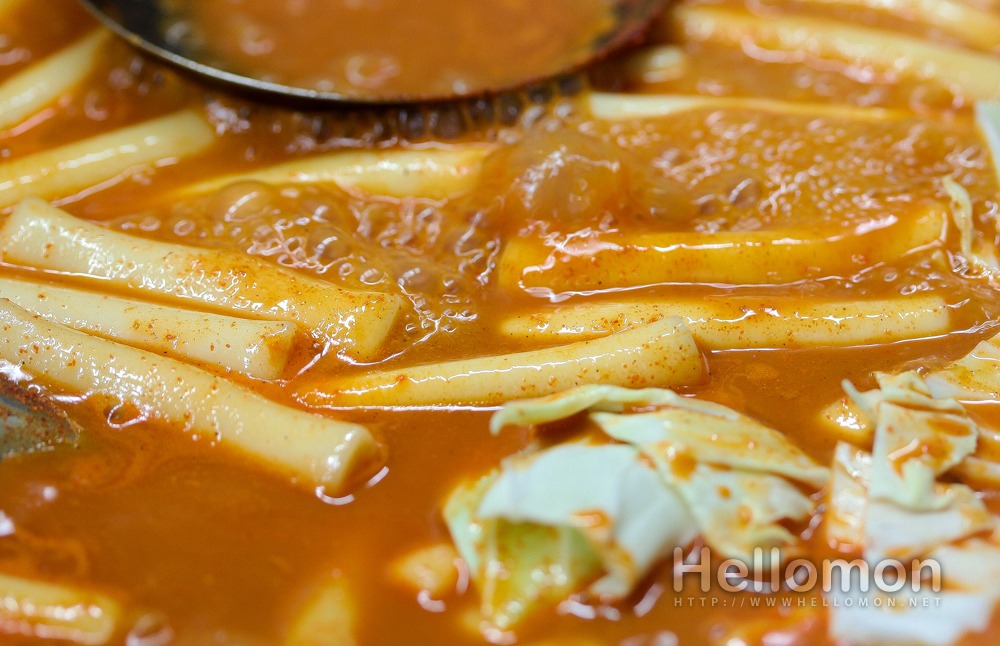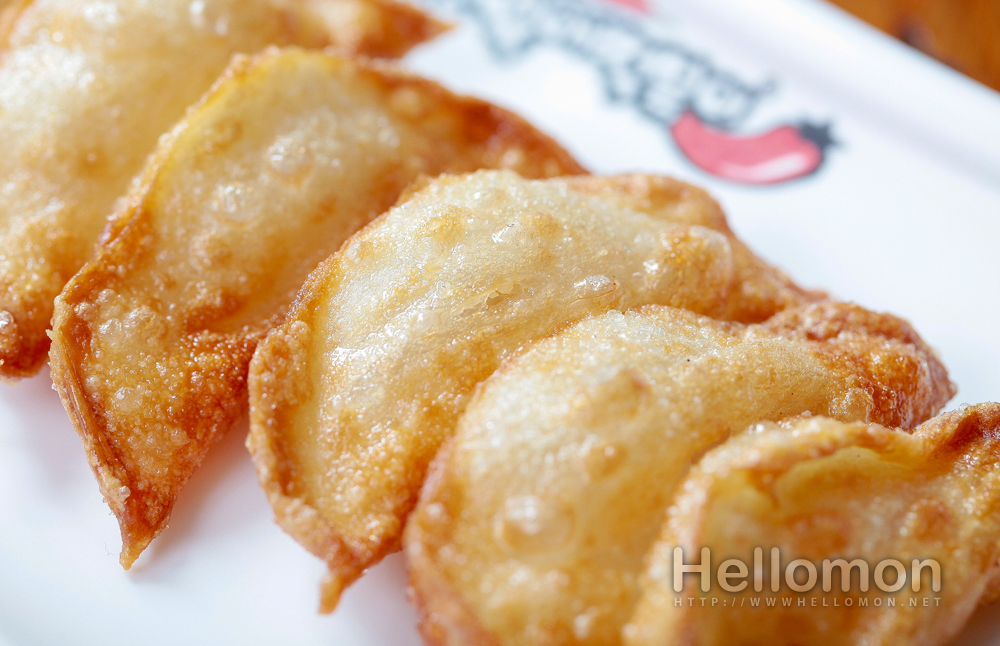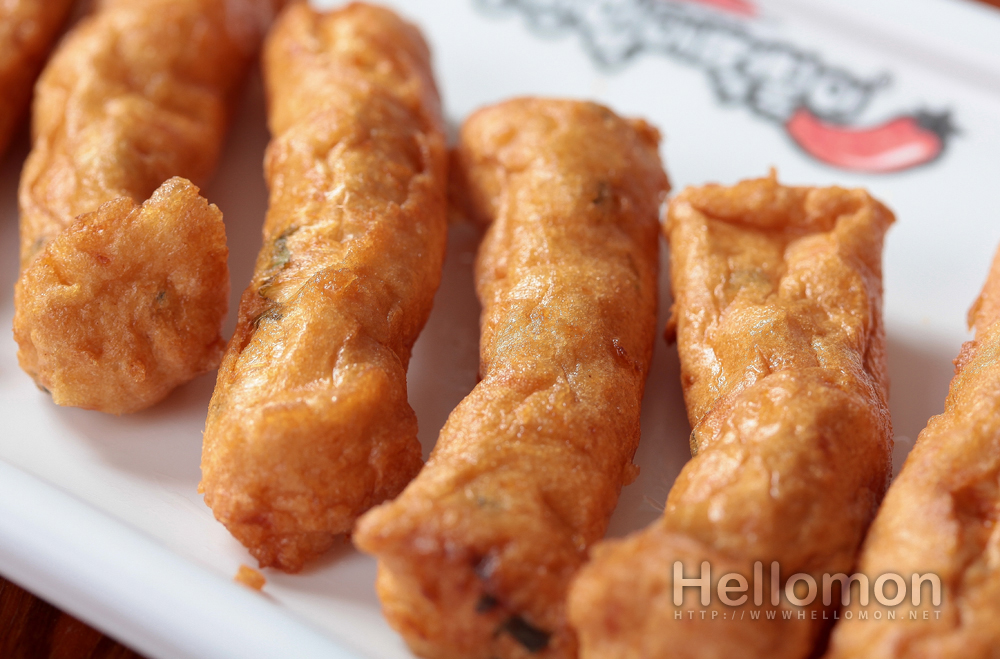 Tteokbokki of Daegu is very different from ordinary Tteokbokki of Korea. Apart from flour dough and bits of cabbage, it is totally covered with spicy sauce. Mrs Ok Hyeon Yoon started selling this special kind of Tteokbokki in 1976 at Shinchon market place and it was nicknamed the "Tteokbokki drug" as the great taste became renowned for its addictiveness. Spices such as chili powder, curry and pepper not only stimulate your palate, but can make you even dizzy in the head and stomach. It is different also in terms of the fact that it does not contain anything other than pure sauce or very red soup (not even a piece of spring onion) with just flour dough amidst this "sea of sauce". It is a delicatessen that is also consisted of fried dumplings that contain glass noodles and fried fish cake which you dip in the sauce to eat. Daegu Tteokbokki had been very popular among the people of Daegu who love extremely spicy food, and as it was introduced through media many times that Tteokbokki, through its spiciness is a great healthy food that can help in dieting efforts, its popularity spread throughout the country. Subsequently, there had been many types of spicy Tteokbokki that appeared in Daegu, such as Emperor Tteokbokki, Shinchon Grandma's Tteokbokki, Shin Rice Cake, Shinchon Emperor Tteokbokki and etc and they have become all very popular in other cities.
Tteokbokki alley is located across the Jung district office and about 10 stores are placed in the street. Different from other common Tteokbokki, the Tteokbokki in this street is served with very sipcy sauce but other ingredients such as fish cake and veggies are not included. It tastes best when you dip fried dumplings and odengs into the very spicy Tteokbokki soup. If it's too spicy for you, I recommend drinking sweet juice called "coolpeace". You can order the juice at the place too. Once you try this spicy Tteokbokki, you will be addicted to it. (Source; Colourfuldaegu SNS)
● Address: 710 Gukchaebosang-ro (314-2 Dongin 4ga), Jung-gu, Daegu, South Korea
● Bus: 106, 305, 323-1, 400, 400-1, 403, 425, 508, 518, 724, 805, 909, Gachang2, Donggu1, Donggu1-1, Rapid3v
2. Galbijjim, (braised short ribs)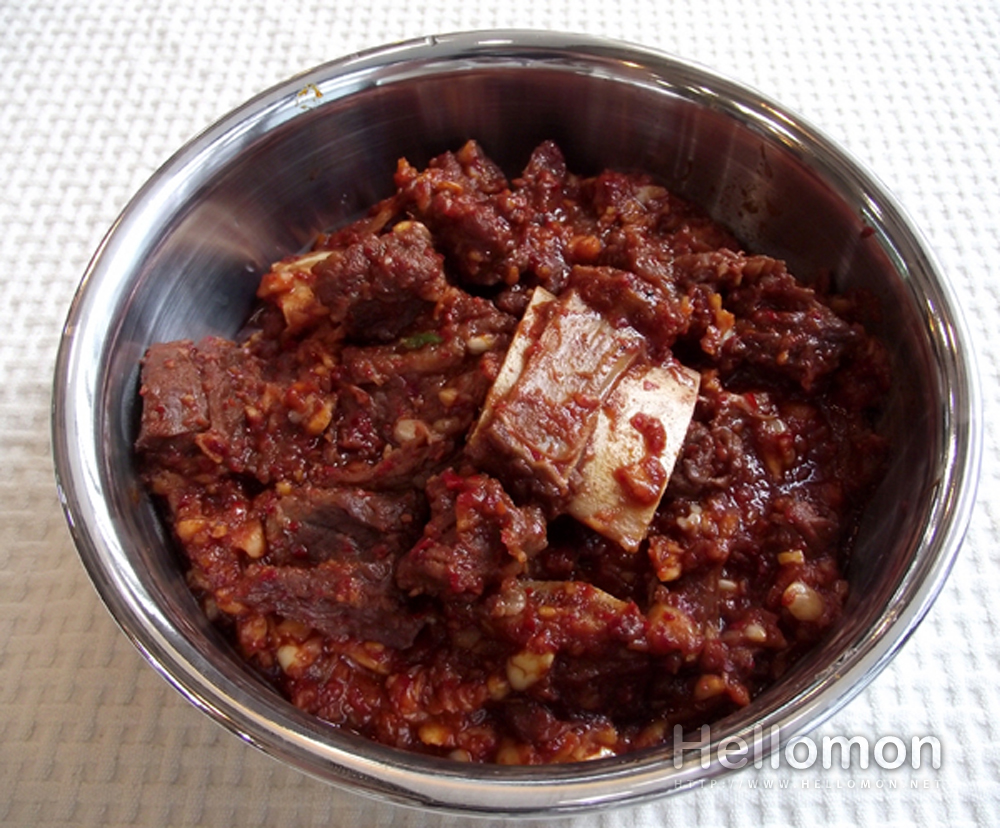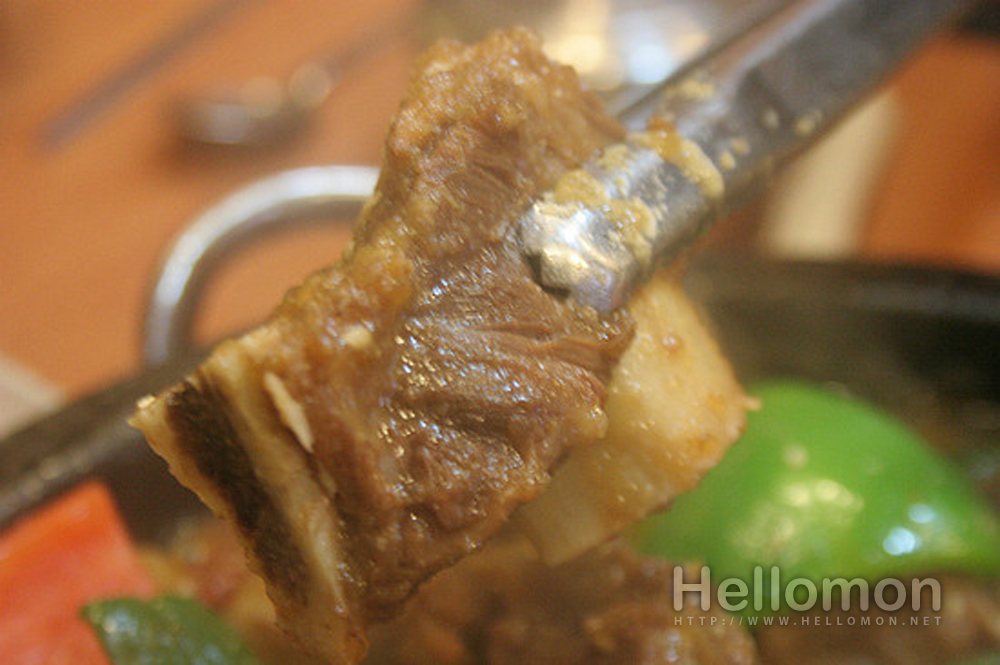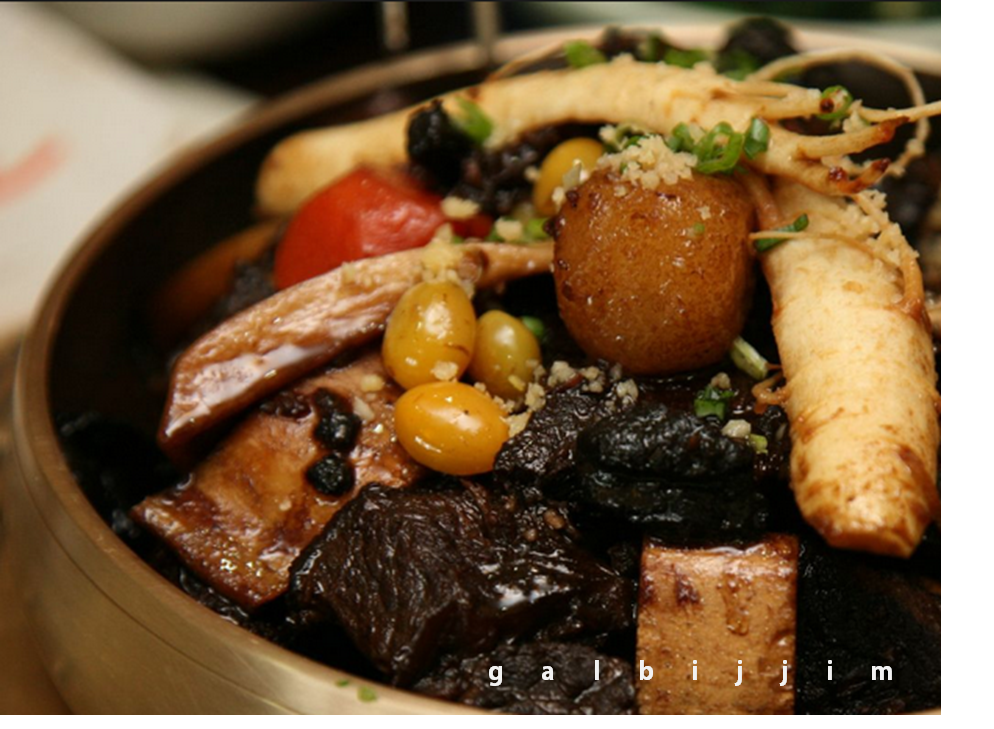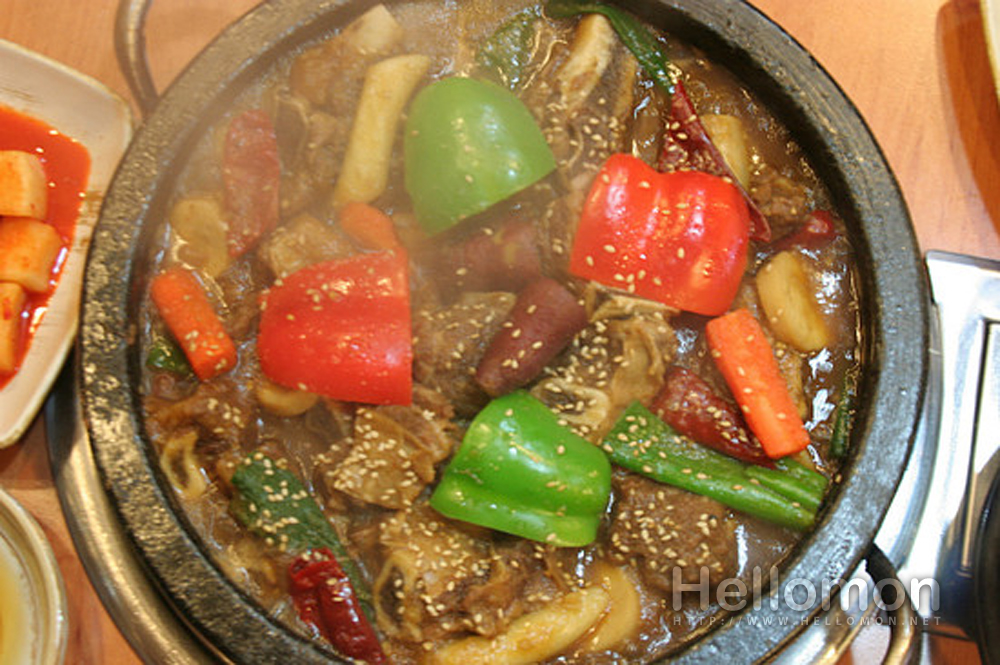 Galbijjim is typically served on special meeting for important guests in korea. In contrast to the braising method typical of Western cooking, Koreans do not sear the ribs before braising them. The ribs are first parboiled in water with aromatic vegetables and then braised in a sweet and savory braising liquid
As a traditional method of cooking, chestnuts, dates, pine nuts and gingko nuts are customary garnishes that make this dish look very elegant, but the ribs will still be delicious without them. These succulent ribs, in a rich sauce, will be perfect for any of your special times.
Spicy Steamed Ribs
Since 1970, this has been a dish unique to Daegu with ribs cooked in a worn out aluminum pot along with spicy powdered pepper and chopped garlic. This dish is completely different from the steamed short ribs seasoned with soy sauce that is servedin other areas. Its special feature is the tongue-tingling, burning taste it offers when enjoyed with soju (hard Korean alcohol) or rice mixed with leftover spices. Unlike steamed ribs from the Seoul and Gyeonggido areas, its spicy-sweet taste that can set your tongue ablaze is unparalleled. It first appeared on a residential street in Dongin-dong, Jung-gu in the early 70s, which has blossomed into a village of local food establishments.
@ Dongin-dong Steamed
Galbi Street – Dongin-dong, Jung-gu, Daegu