[10 Tastes of Daegu] Blowfish Bolgogi
A fusion dish spicy-sweet
This unique food first appeared in Daegu more than 20 years ago. The boned flesh of blowfish is fried in a manner that closely resembles the way ordinary beef bulgogi is enjoyed, except for the spicy-sweet sauce and bean stalks. The food goes well as a sub dish for liquor and people here usually makes fried rice with the remaining sauce when they finished the flesh. Most of the blowfish restaurants in the city offer this dish as it suit the taste of the citizens who are fond of the hot flavor. The bean stalk in it, also, is of a narrower kind than the usual ones.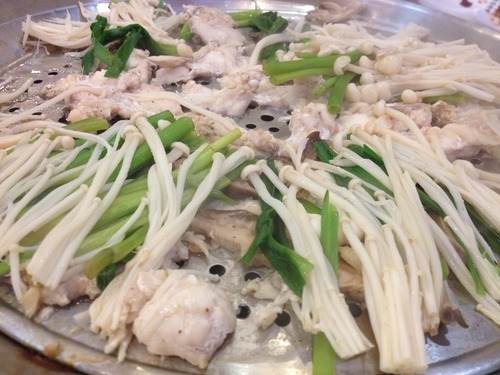 This was like an appetizer: mushrooms, blow fish and some greens. These contents are steamed, giving it a healthy taste. There are no flavors added, but it is to be dipped in this…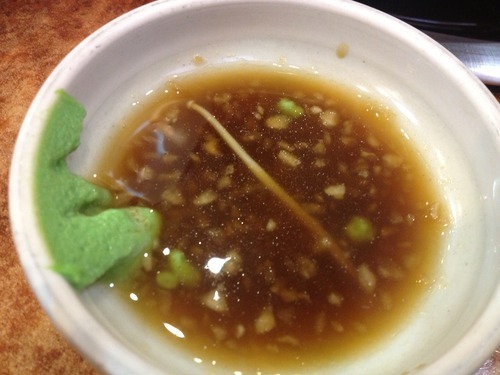 …delicious soy sauce, garlic and wasabi sauce! I really enjoyed this sauce. All of the flavors harmonize together very well.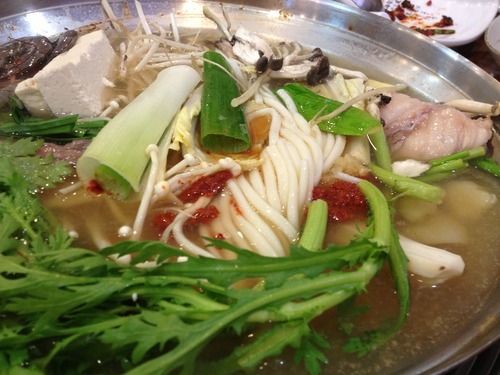 When the rice comes out, you know that the main dish is too! Add a hint of the special red Korean sauce, mushrooms, greens, shrimp and blow fish.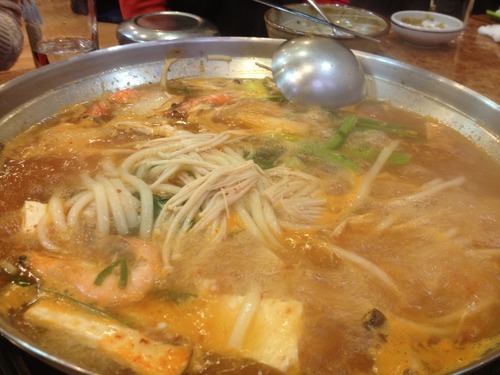 Brewed to perfection.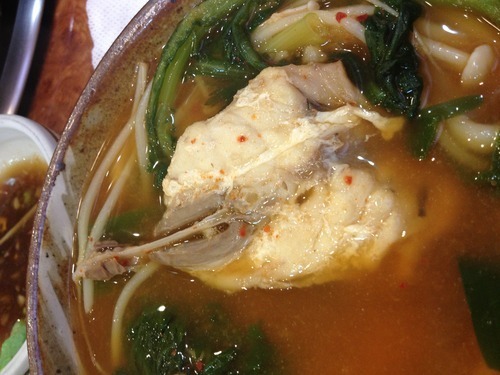 There are pieces of each individual blowfish, so that everyone on the table can get a fair share.
Not only is eating blowfish worth eating to check off of your bucket list, but it's good for your health. It is said to give you energy. The meat of the fish is soft and absorbs the flavor of the broth, balancing the broth and richness of its own taste.
Haekeumkang restaurant is Korean famous for its specialty in cooking blowfish. It was on T.V. (yeah you know you want to try it even more)! The staff are friendly and get you through the cooking very fast. The blowfish is served in many different types of dishes. If you don't understand Korean, it's ok. Try any of them! I've tried a couple so far and they're all delicious! Traveling to a different country means being open to tasting their foods. You're not going to find gourmet burgers and pizza like we have at home for cheap. In Daegu especially, there are many specialized dishes that you can only get here like how they cook blowfish here. Go ahead and cheat death. Eat a blowfish!
From colorful daegu SNS
From dgfez SNS