Daegu Catholic University Medical Centre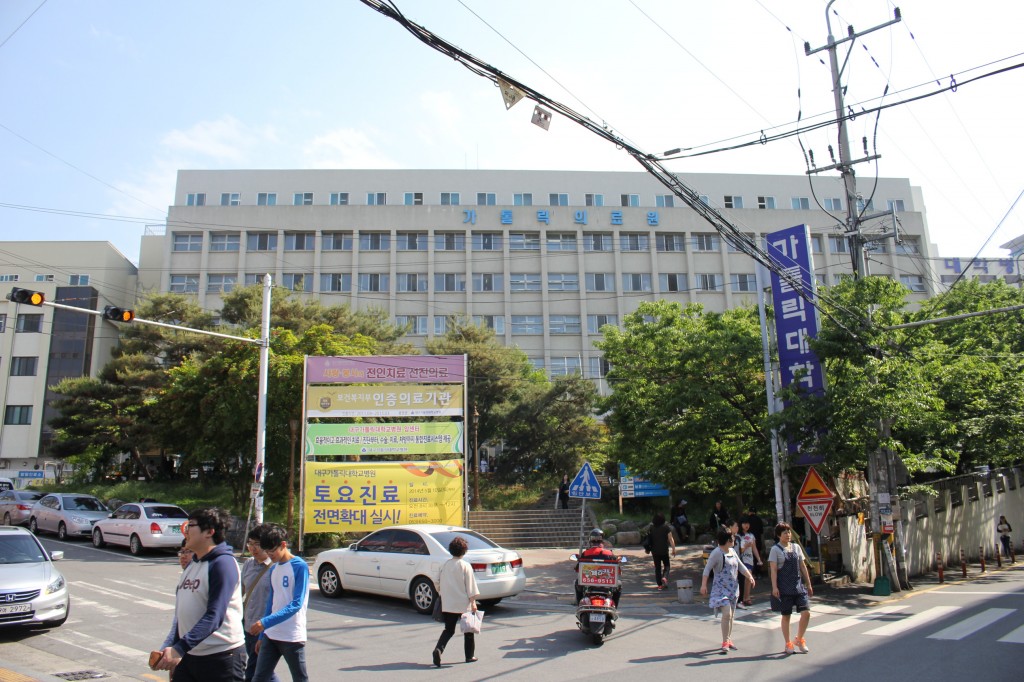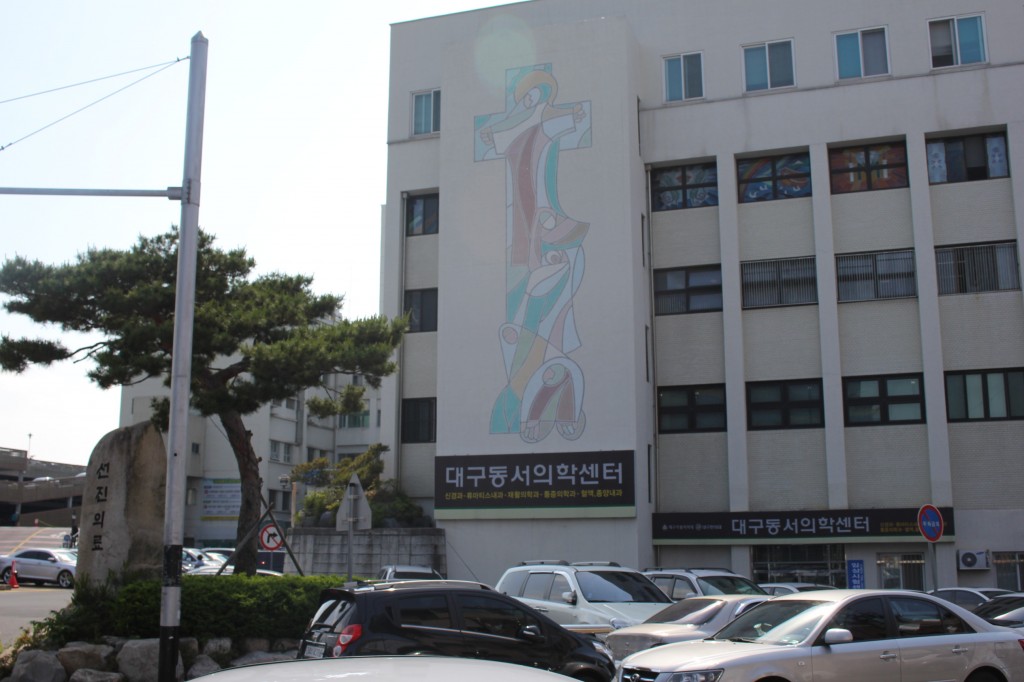 Since Daegu Catholic University Medical Center was opened by the Daegu Catholic Foundation for the enhancement of public health, with its central mission to spread the gospel of Jesus Christ, it has undergone extensive development and change.
It has been 25 years since the hospital was established on the ground of 49,628㎡. The hospital is a complex of 3 buildings (A, B, C) and provides medical service with 200 professors, 200 medical specialists, and 1,500 nurses. It took first place in the national evaluation of medical institutes by the Ministry of Public Health and Welfare in 2004.
http://www.dcmc.co.kr/front/en/sub01/greetings_01.asp?menu=1