Korea's No.1 Popular Spot, Dongseong-ro
We will look further into Dongseong-ro, where the shopping culture of Myeongdong, the foreign culture of Itaewon, the romance of Daehak-ro and dignity of Gangnam are all incorporated and loved by foreigners. Daegu Dongseong-ro was called the heart of Daegu for a long time, and as the wording goes, has seen plenty of development. A large business district within the downtown of Daegu, it has a well-known main street that includes Banwol-dang and Dalgubeoldae-ro to the south, Jungangdae-ro to the west, Daegu station to the north and Gongpyeong-ro to the east. Every alley in Dongseong-ro has unique shops that catch quickly mirror trends and create creative products that display their own sense of individuality. Alongside the cultural and art factors are developing, it is creating an unusual yet young culture. In particular, this is a place where history and youth come together where traditional markets and modern alleys lie close by. The Seomun market has many attraction, modern roads coexist with the history and exotic houses built by missionaries. These attributes are enough to trigger foreigners' curiosity. As an attractive place loved by foreigners one can enjoy Korean beauty during the daytime and enjoy a young-festival like atmosphere at night.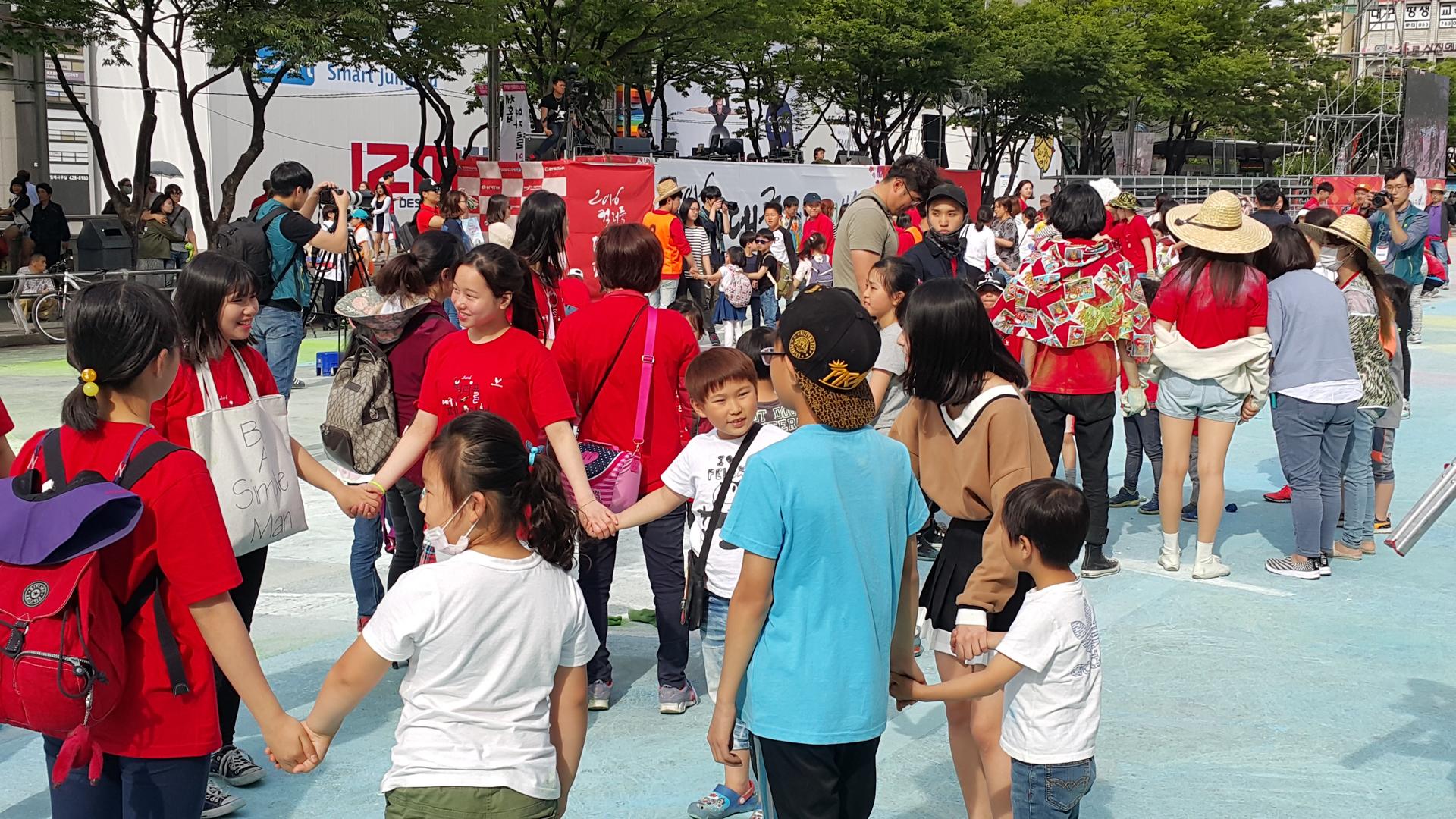 Everlasting Busking Stage, Dongseong-ro
The busking culture in Dongseong-ro has been present for several years now. Currently there are more than 100 groups of indie musicians in Daegu. Several of these entertain their audience by busking. In a way, the big and small alleys within Dongseong-ro are being fully used. Busking has turned Dongseong-ro into a place of artistic activity rather than an area where just walking and playing take place. 'Musical Busking', takes place in the musical square, and glamorously brightens up Dongseong-ro.
Appearance of peculiar streets, 'unique shops' challenge in dining and service fields
An array of multinational restaurants also lures foreigners. Up to 10 years ago, only food from Japan, Vietnam, Thailand and other South-East Asia cuisines was mainly served, however in more recent time cuisine from France, Italy, Mexico, Greece, Spain and more than 30 other countries' are now served. This is because the number of foreigners living in Daegu is now more than 20,000 and with each new generation, who has been abroad to study or travel, food tastes are continuing to change. Croissant, tarts, gelato, waffle, and American sausage have become popular. Cocktail served in a clear vinyl bag, popular in Hong Kong, has become a signature drink in Dongseong-ro. As young business owners are increasing Dongseong-ro's culture is evolving to reflect a more natural and trendy style. Peculiar streets with cosmetics, underwear, coffee shops and etc. also make up the unique atmosphere.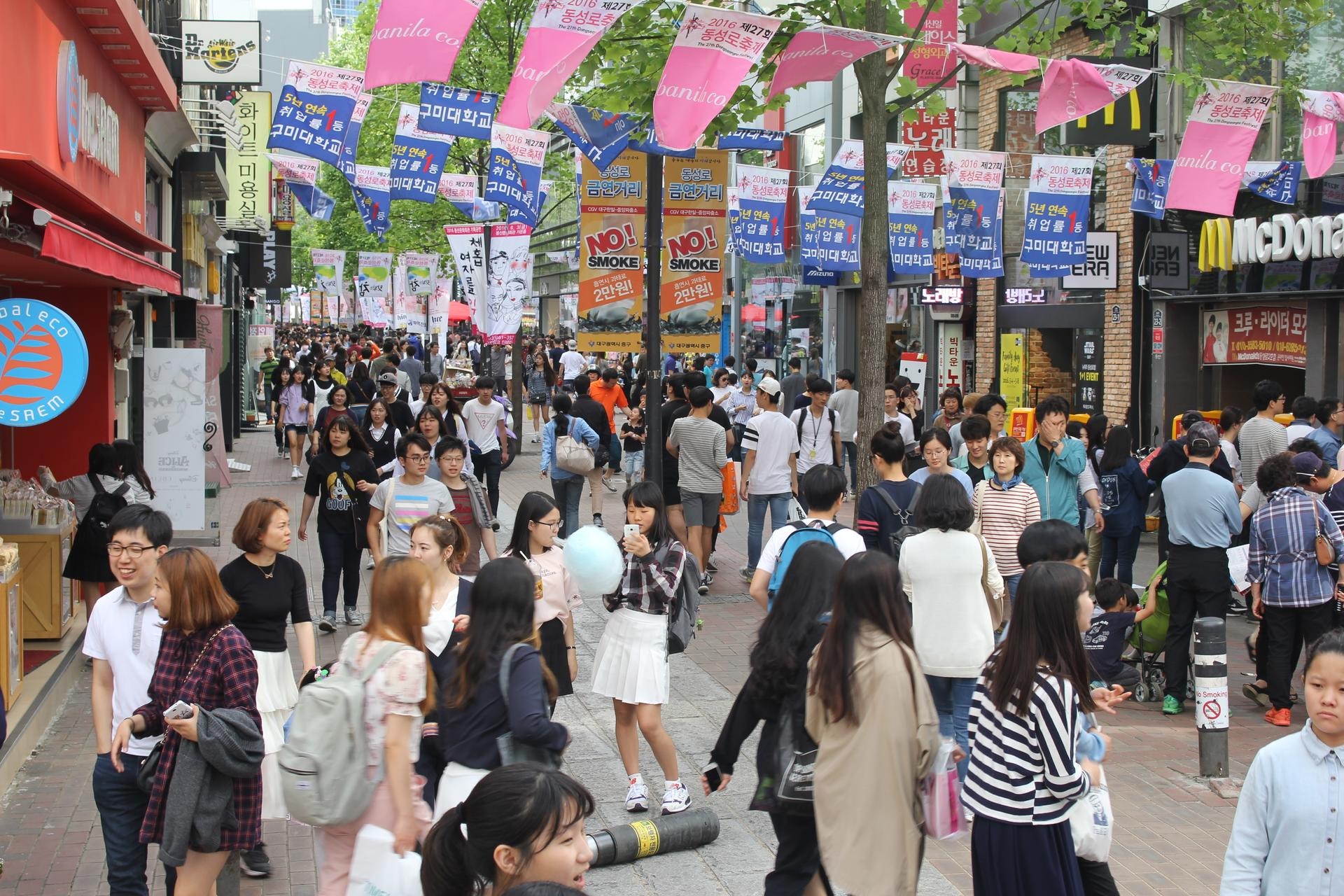 Synergy between Dongseong-ro and the colorful alleys adjoined
Close to Dongseong-ro there are the Gyodong market, Bongsan cultural street and Bukseong-ro. Gyodong market, the first to sell imported goods, was created by refugees after the Korean War, where various products such as electronics, clothing, food, jewelry and etc. The fashion jewelry street especially appeared as the clock stores handled gold and jewelry as well. Because the jewelry shops here produce and sell, as well as made to order, they are preferred by young people for their cheap price and best service, by tourists visiting Daegu as one of the tour spots.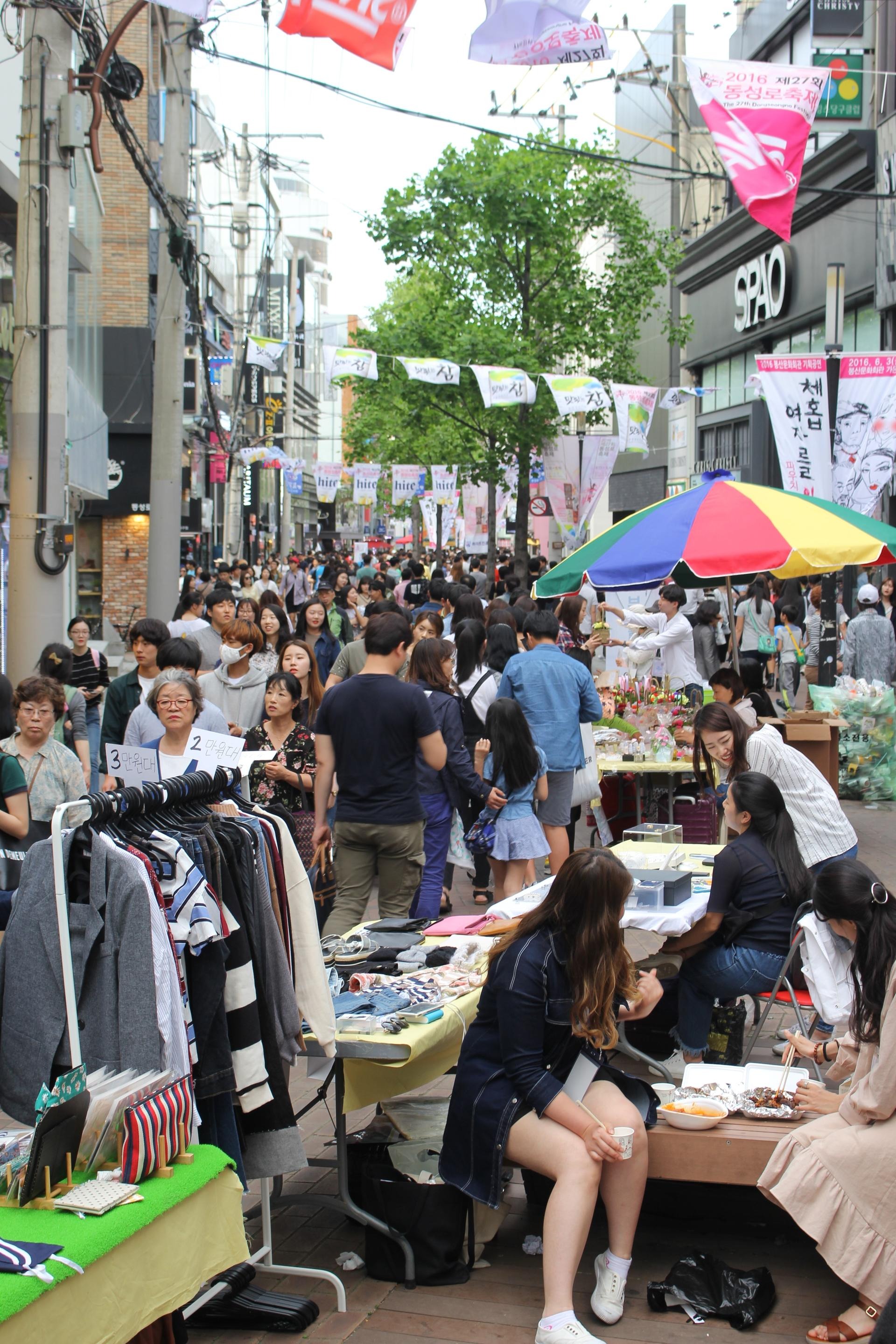 A culture & art street, Bongsan cultural street has Bonsan Haneul Media sky, a gallery, and an exhibit & culture space. As Bongsan Art Fair is annually held, it is a well-known mecca for culture & art. Art related enterprises about old books, antique, paper hanging, art supply and etc., are lined up in the street where it is relaxing, and a beautiful artistic place suited to visit with family and lovers.
In Bukseong-ro the rise of urban regeneration, breathing a new life into the city while maintaining the traces, changed the buildings built in Japanese colonial era into cafes, gallery, and guest houses. Additionally during the last 5 years, a social entrepreneur training center 'Bukseong-ro Herb' had out of 106 teams that have gone under training, 90 teams founded. Bukseong-ro is creating its own unique establishment culture.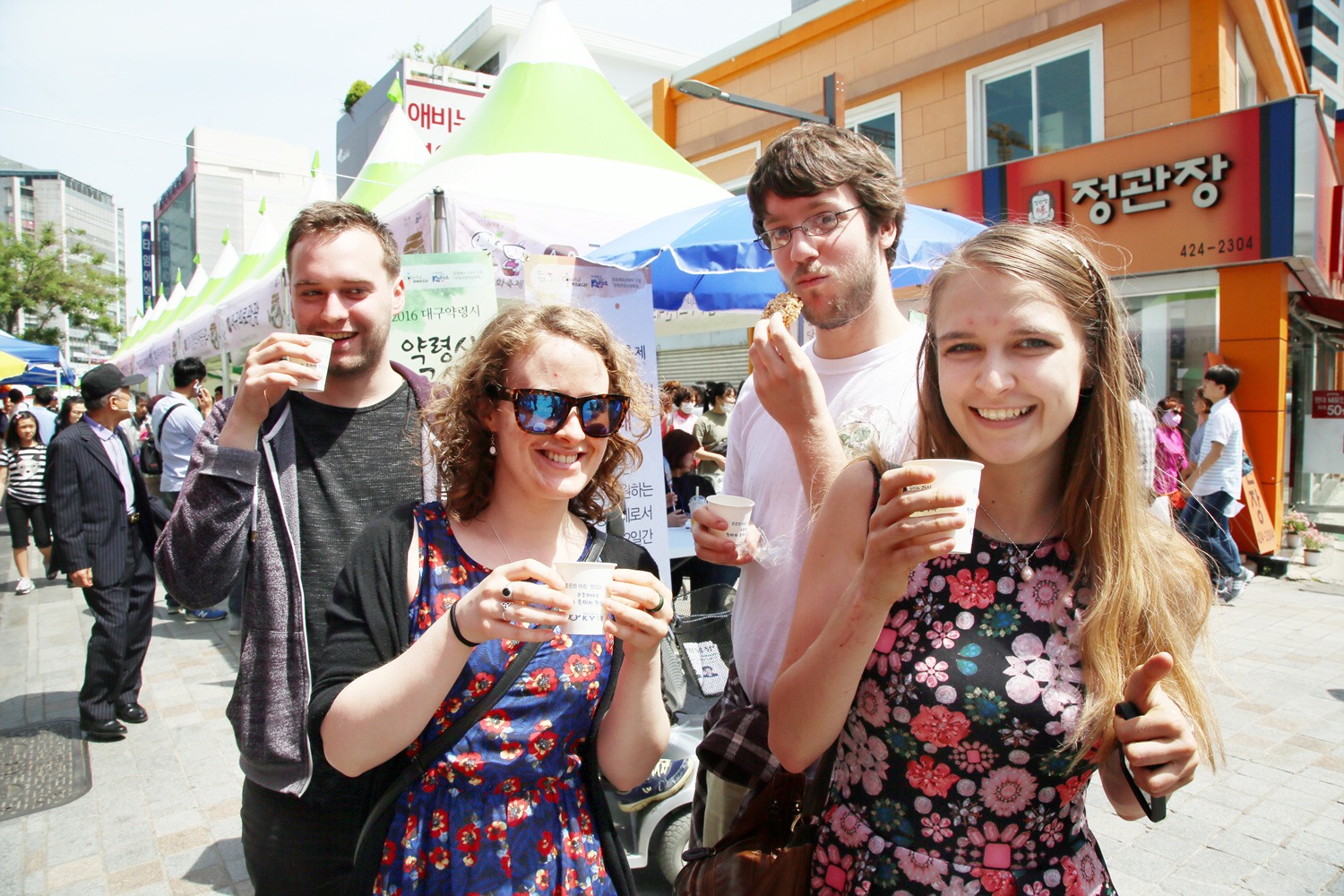 Various and unique cultures, unusual trends that only Daegu has, are created around Dongseong-ro. Foreigners' favor toward Daegu Dongseong-ro wasn't made overnight. Isn't it likely that, what catches foreigners' interest is the charm Dongseong-ro has yet to show?