[Daegu Alley Tour] Gyodong Market, Dongsungro Eatery Alley
[Tour] Eatery Alley in Gyodong Market!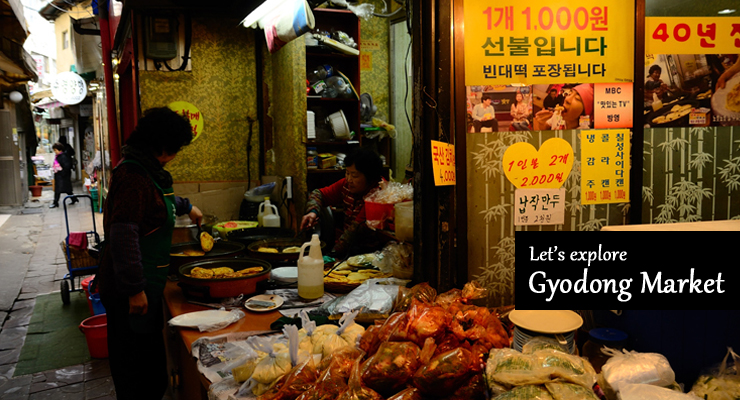 Let's explore Gyodong Market
# Eatery Alley
Gyodong Market is famous for Daegu People, but it's not well known for most foreigners in Daegu. Located in Gyodong, Junggu, the market started to have a constant stream of visitors as some traders started to sell smuggled war supplies from the U.S. Army during the Korean War. Part of the market is formed as an international market or black market and still remains. People visit here to look for some imported goods. The main products of the market are electronic devices, jewelries and clothes but the market is also well known for the eatery alley. So, I am going to introduce Gydong Market's Eatery Alley today.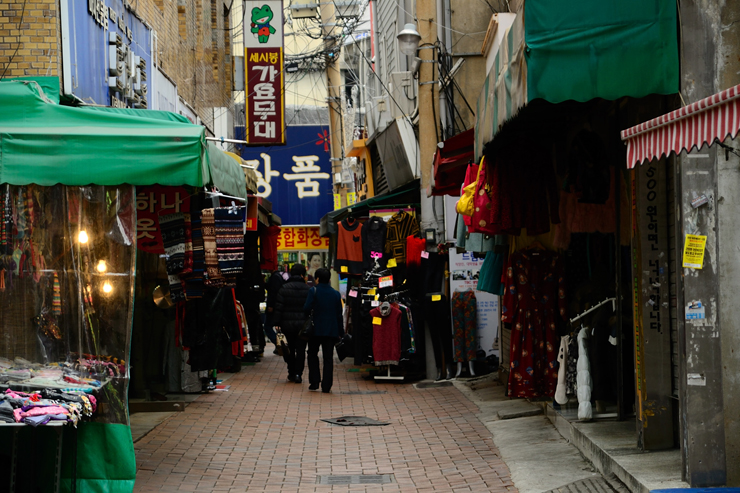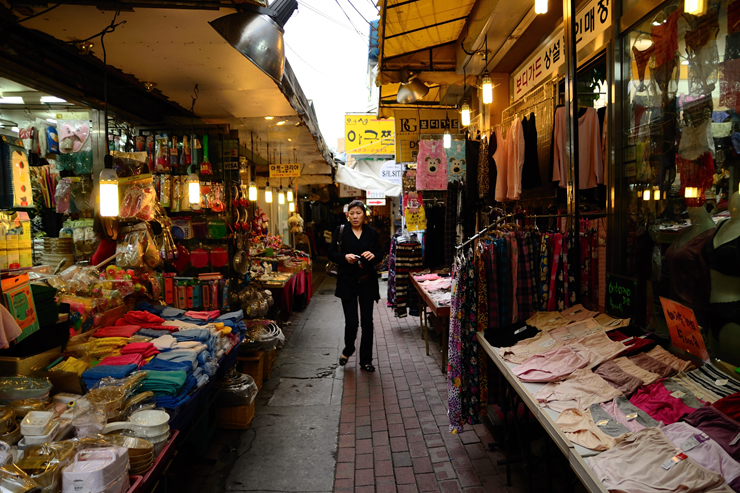 As I already mentioned, the market was formed during the Korean War as a black market when the war supplies started to be sold in the market. This market was also called as Yankee Market because you could buy products from U.S. here. It's also known as hobgoblin market since traders disappeared in a blink when imported products control officers came to the market to crack down and then reappeared in a minute when the control officers were gone.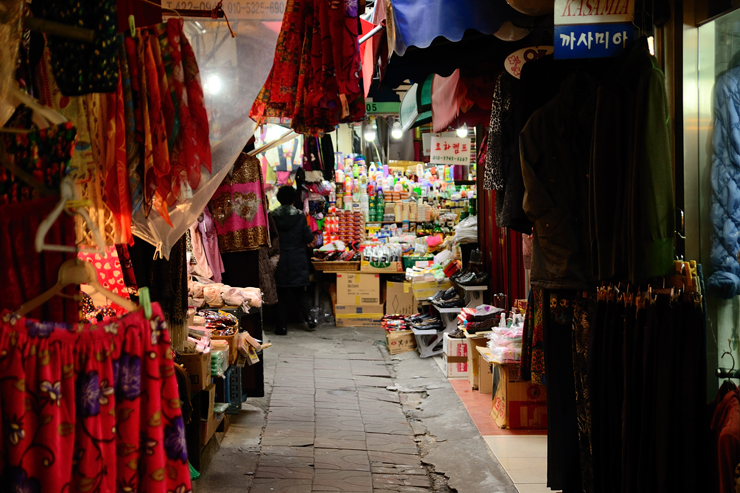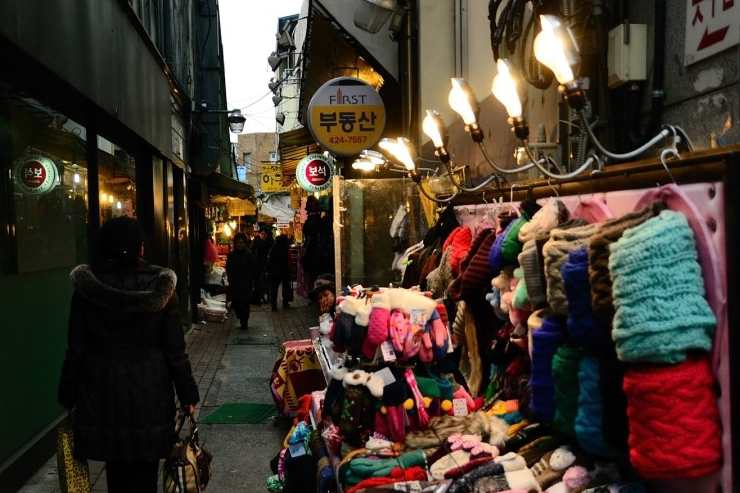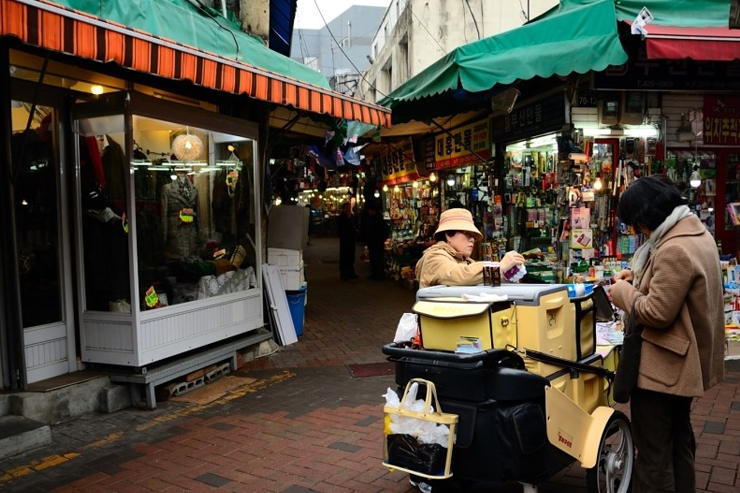 In 1956, the market was approved as a legal market and after that various businesses have been developed. People say you should explore diverse alleys when you visit Gyodong Market. You can feel the atmosphere of Modern Daegu because the alleys look as it did in the old days.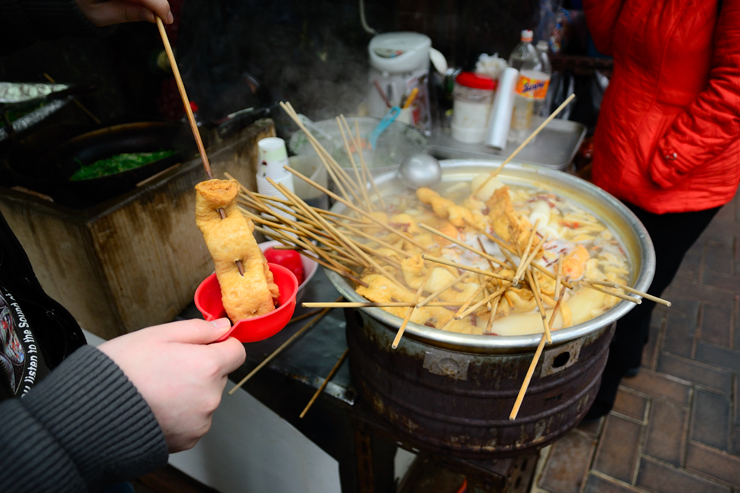 You can easily find street food vendors everywhere in the market. Odeng(fish cake) and Jeon(Korean pancake) are must-eat items here. Warm odeng soup would be great in this cold weather.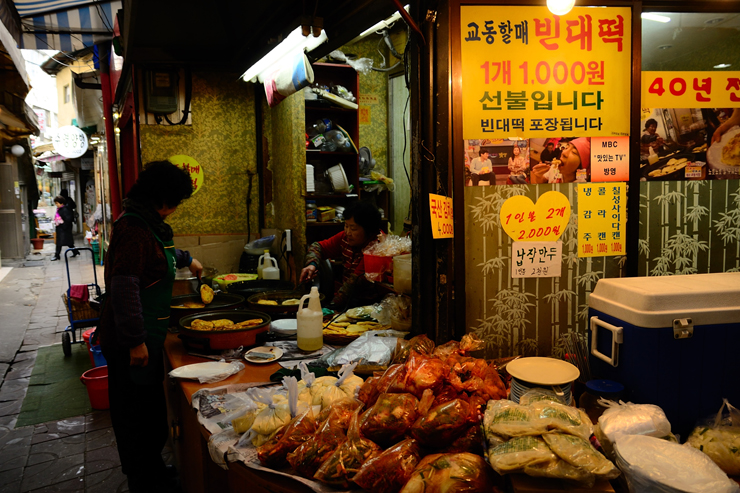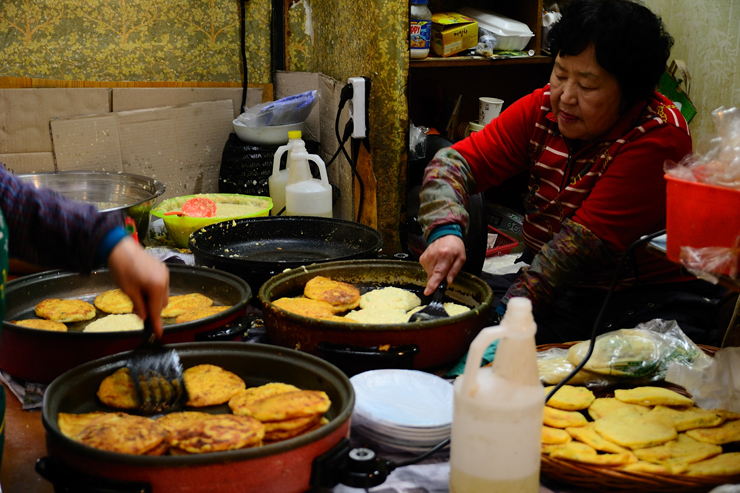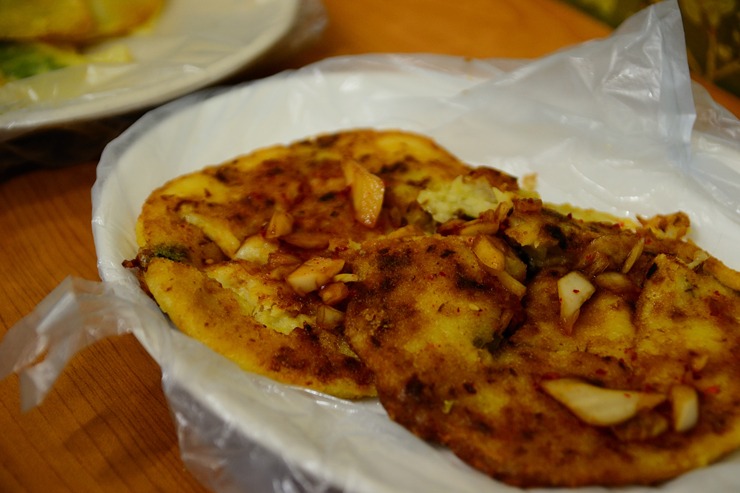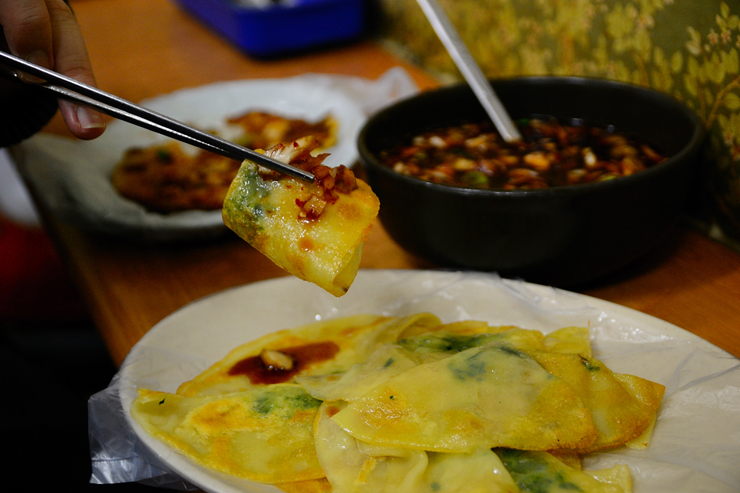 You should try bindaetteok (mung-bean pancake) at Gyodong Market as well! This bindaetteok restaurant has 40-year-old history. It's 1000w for one piece which is really cheap, but it's super delicious! You can also taste one of Daegu's representative food, Napjak Mandu(potsticker) at the restaurant.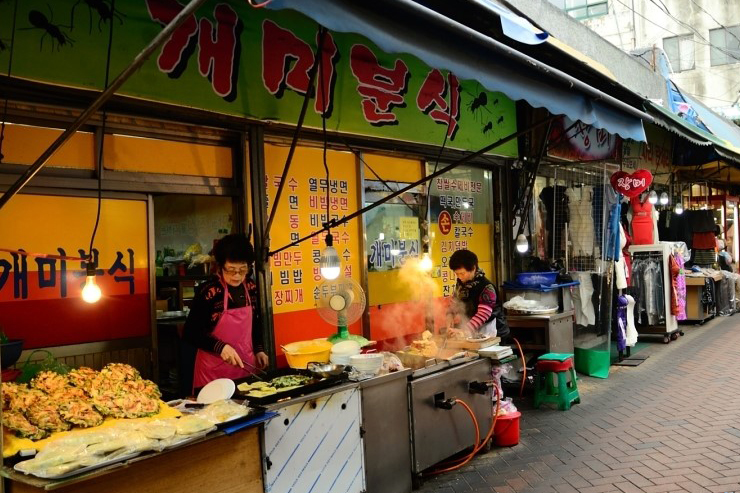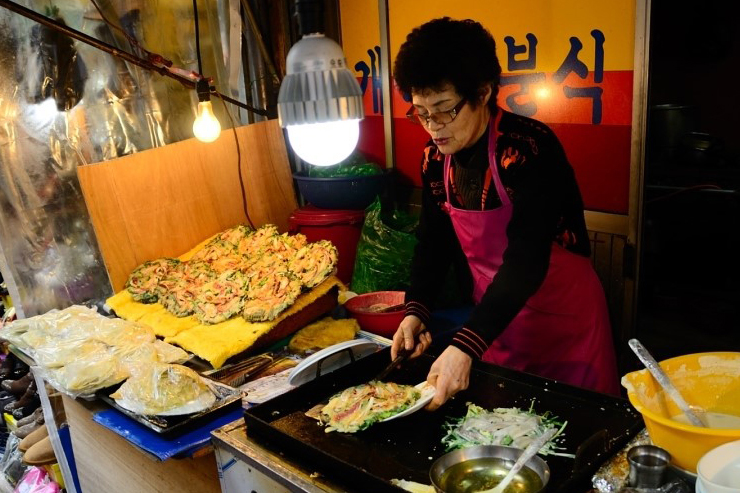 The foods from street vendors around the market are all good but the real food alley(eatery food) starts from here. Gyodong Eatery Alley is regarded as the most famous place in the market currently.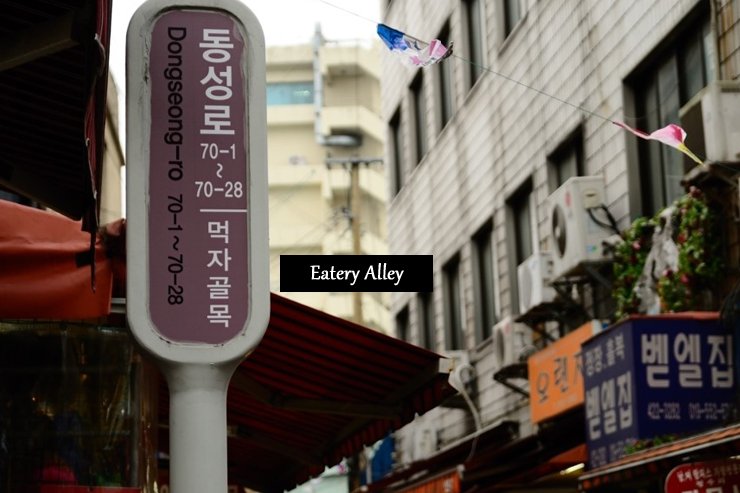 You can see the sign of the eatery alley on your way to Daegu Station from Dongseongno. This alley is a heaven of easy Korean food. You can taste all kinds of Daegu's snacks here, such as flat dumplings, spicy odeng and squid pancake. Thousands of visitors visit every day for a tasty bite. Delicious food smell stimulates passersby's appetite and attracts them.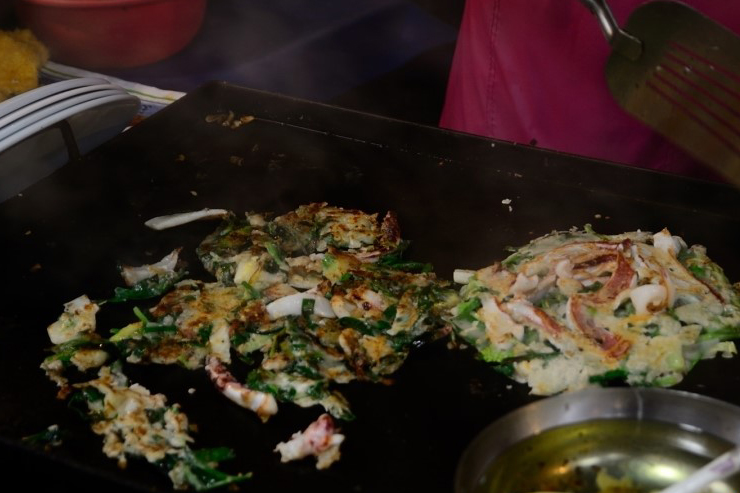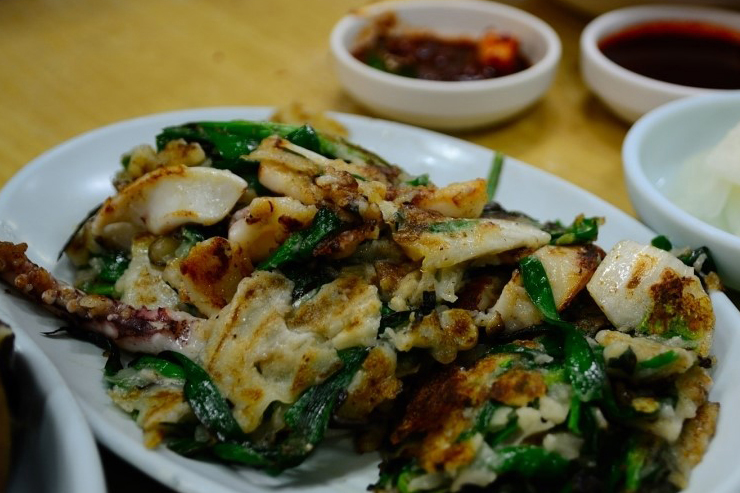 Vendor owners were continually fixing foods when I was exploring the market.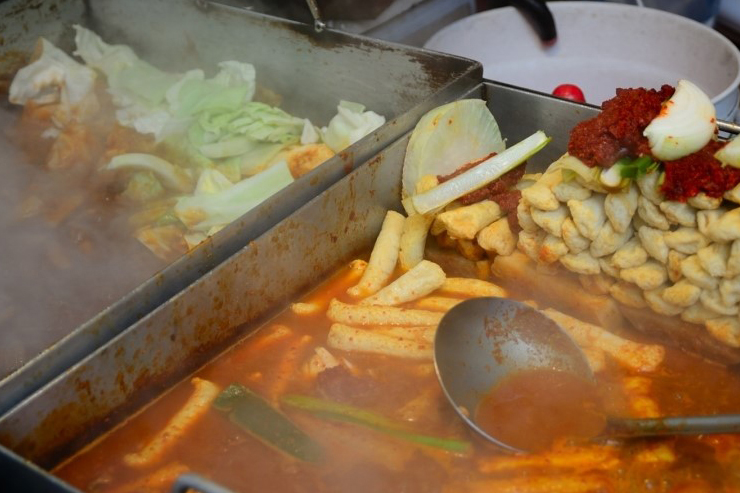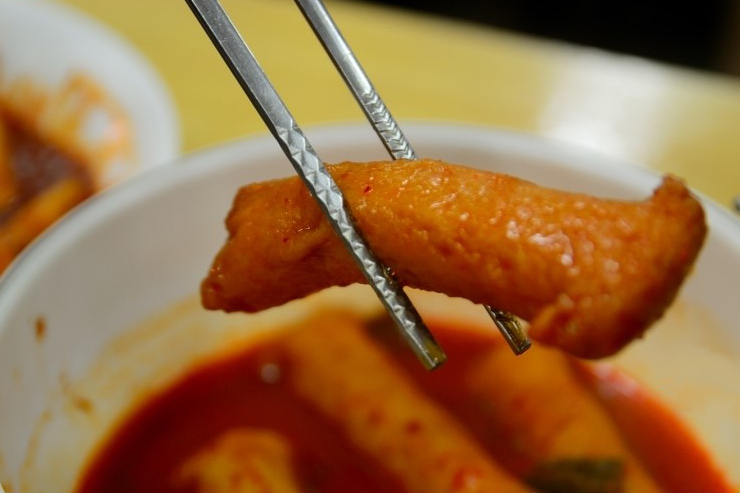 Smells from boiling spicy odeng and Korean pancake made my mouth watery. If you like spicy food, try spicy odeng here! The sweet and spicy soup will give you a new experience.
How to get there?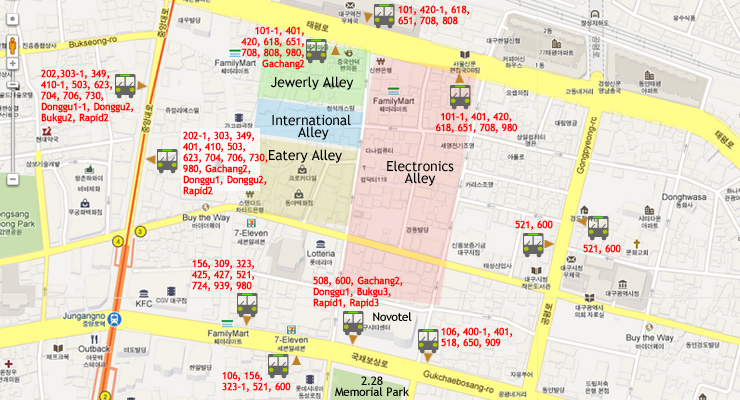 ● Address
– 67-12 Gyo-dong (40 Gyodong-gil), Jung-gu, Daegu, South Korea
● Subway
– Take line 1 and get off at Jungangno Station. Take exit 3.
– Take line 1 and get off at Daegu Station. Take exit 2.
● Bus
– 101-1, 401, 420, 618, 651, 708, 980 Gyodong Market Bus Stop
– 101, 101-1, 401, 420-1, 420, 618, 651, 708, 808, 980, Gachang2 Daegu Station Bus Stop
– 521, 600 City Hall
– 202, 202-1, 303, 303-1, 349, 401, 410, 410-1, 503, 623, 704, 706, 730, 980,
Gachang2, Donggu1, Donggu1-1, Donggu2, Bukgu2, Rapid2 Gyeongsanggamyeong Park Bus Stop
– 106, 156, 309, 323, 323-1, 425, 427, 521, 600, 724, 939, 980 Hanil Geukjang Bus Stop
– 106, 400-1, 401, 508, 518, 600, 650, 909 Gachang2, Donggu1, Bukgu3, Rapid1, Rapid3 2.28 Memorial Park Bus Stop
Scrap from Colourfuldaegu SNS